Best Record Player With Speakers For 2020
Which record player with built-in speakers is the best for you? Find the answers you're looking for in our quick buyer's guide.
For many vinyl fans who rediscover or rediscover the turntable, it's just a matter of putting on one of the old records, leaning back and enjoying the moment and the music. Turntables with speakers, or more correctly, with integrated speakers are a popular option. Another advantage of the turntable with the speakers is that you can start simply: put on a record and enjoy it. With ordinary turntables, the way of listening to can be longer because you need some time to connect record player with amplifier and speakers.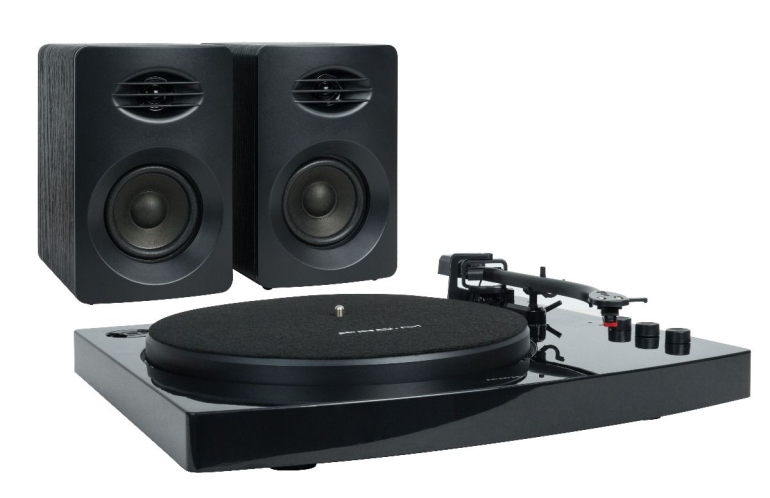 For example, if the newly acquired turntable does not have a built-in preamplifier and your own music system is so new that it no longer has phono input, there is nothing to hear except a quiet hum. Then you need to purchase a preamplifier. In addition to the turntables with integrated speakers, there is also the alternative to buy a compact system with a turntable. These usually consist of the turntable itself and two speakers, which are then simply connected directly to the turntable with cables. Often these mini-systems also have an AUX input, so you can even let your MP3 players or smartphones run over the speakers.
A Question Of Design
Another reason for the purchase of a turntable with integrated speakers is the look because most of these turntables look pretty stylish. But let's be honest … turntables are stylish devices anyway. A real advantage is that you are very flexible when it comes to placing the turntable. You should still check the turntable placing briefly before use, preferably with a level gauge so that it does not stand crooked.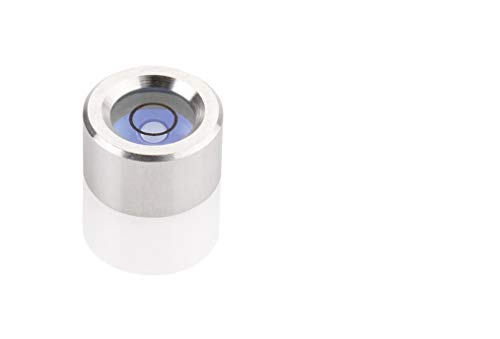 Otherwise, you can set it up pretty freely in the room and is not bound to the hi-fi system to which a normal turntable has to be connected. A further advantage of these record players would be more order in the living room because there are no long cables. Usually, one cable is sufficient for power supply, the rest is built into the turntable.
The Sound Quality Of The Turntable With Speakers
With a hi-fi system, the components of which have been put together separately and especially, the record player with speakers can of course hardly keep up with the sound compared to the ordinary turntables which need an amplifier. But that definitely does not mean that you cannot enjoy the music in high quality with these devices. You should definitely take a hearing test and only buy the device if you are really satisfied with the sound. If you have ordered your turntable online we got you covered: read below for a hearing test of the best record player with speakers. You can get a good chance to learn about the sound quality of the turntable in advance by reading buyers' opinions and reviews. This is also our insider tip: Don't buy straight away, but always take a good look at the customer opinions first.
Record Player With Speakers
We took a look around and took a closer look at some record players with speakers and also compact systems with record players. We tried to show a wide range of turntables with the selection, of course, there are many more models online.
1. ION Audio Premier LP | Wireless Bluetooth Turntable / Vinyl Record Player with Speakers, USB Conversion, RCA and Headphone Outputs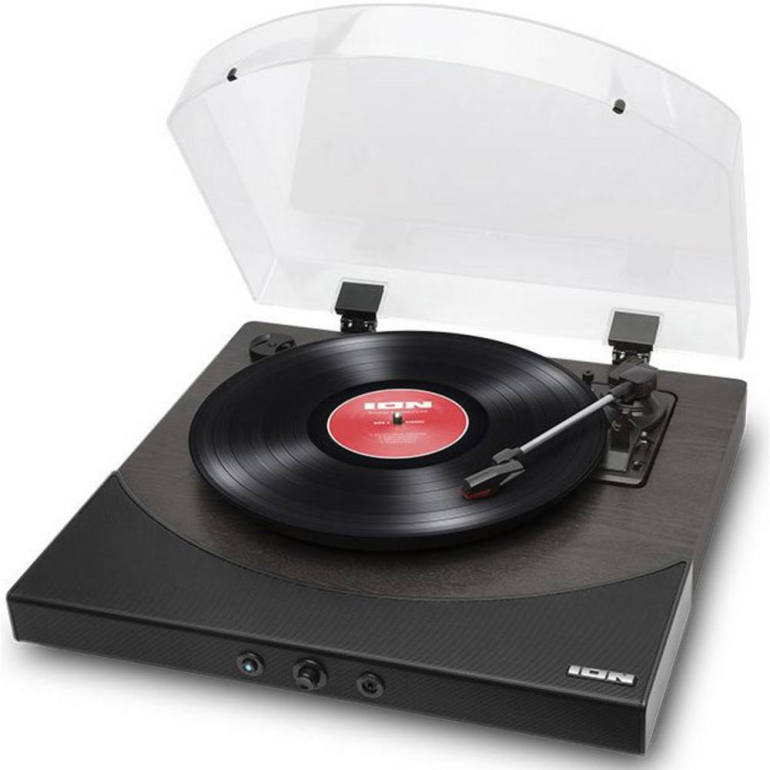 Vinyl is back! No wonder that the record has not only survived to this day but is as popular as ever. Because connoisseurs and experts have long known what we all suspected when listening to our favorite music on record: Despite or perhaps because of the digital purity of the recordings, many subtle tones are lost when playing CDs and MP3 files, for example. But it is precisely this sound range that creates the familiar and popular atmosphere that we know from the vinyl era. With a high-quality record player with speakers, you can bring this magic back into your home.
Your Route into a World of Authentic Vinyl Sound Starts Here
Premier LP is the simplest, most convenient way to listen to your favorite records. At its heart, it's a complete sound system, complete with a high-quality turntable, built-in stereo speakers and an internal amplifier under the beautifully integrated grille. With ION Audio Premier turntable, experience clear, vibrant sound without any external equipment, or, enjoy the convenience of streaming your music wirelessly to any Bluetooth speaker (not included). Give your records the turntable they truly deserve.
EZ vinyl conversion software Included
The hassle-free EZ vinyl conversion software (download), makes converting your vinyl collection simple and fast. Install on a Mac or PC, the software will separate tracks automatically.
Bluetooth Enabled
Setup in seconds! Put Premier LP where it's convenient, place your Bluetooth speaker where it sounds best, pair the devices and you're set – the sound is transmitted wirelessly and your days of dealing with cumbersome connection cables are over for good.
Elegant Looks Meets Modern Convenience
Great sound and perks to match! Premier LP's luxurious Black Finish compliments the décor of any room, while the USB port and included cable connect to any Mac or PC to seamlessly convert your treasured records into digital files. There's even an automatic return feature to bring the tonearm back to rest and turns the unit off at end of the record.
Built-in stereo speakers
Play your music loud and clear! ION Audio's Premier LP features built-in speakers, making cumbersome connectivity to peripheral HIFI separates and speakers a thing of the past. Simply kick back and listen to your records – that's the ION Audio "no hassle" guarantee.
Connectivity Covered!
Make Premier LP the centerpiece of your listening experience. Use the 1/8-inch aux input for other music players (tablets or smartphones), or hook-up the conveniently located RCA out-puts to home stereo systems – whatever your preference Max LP has you covered.
Headphone Output
Enjoy your music collection late into the night! Simply connect your headphones to the conveniently located 3.5mm headphone output, set the volume using the dedicated dial, and enjoy listening to your records privately – it's that simple.
Universal Compatibility
At ION Audio, we don't get sucked into the age-old Mac Vs PC debate – Why favor one when you can work with both! That's why All ION Audio conversion turntables are compatible with a Mac or PC as standard.
Conclusion
For a very reasonable price, the device makes a very good impression of the design, and in terms of manufacturing technology. The sound of the device is pleasant and definitely better than what Crosley offers in this price segment. Hi-Fi is definitely not achieved here, but it is great fun to hear such good sound with so little money.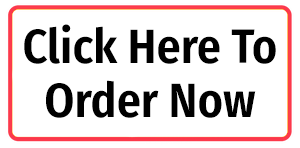 2. 1byone Nostalgic Wooden Turntable Wireless Vinyl Record Player with AM, FM, CD, MP3 Recording to USB, AUX Input for Smartphone and Tablets, RCA Output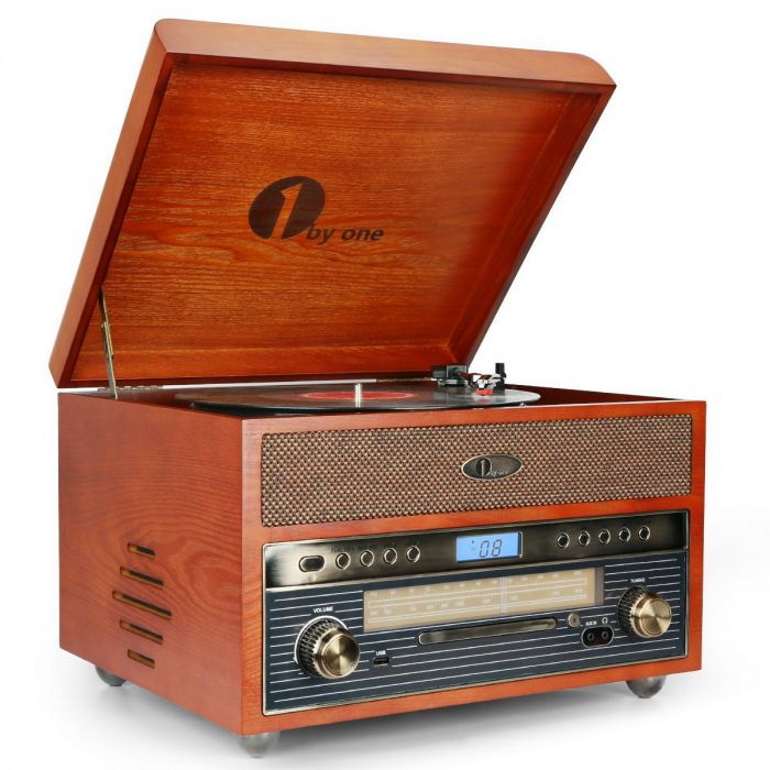 Inspired by over 100 years of turntable design, 1byone has crafted a turntable with vintage record player looks, high-quality speakers, and modern stereo system features. Our Nostalgic Wooden Turntable brings retro stylings and technological audio versatility to your home sound experience.
Built-In speaker with High-Quality Sound
The 1byone belt-driven turntable plays 33 1/3, 45 and 78 RPM records in 7, 10, and 12-inch sizes. Bring out your favorite CDs or cassettes to play your treasured tunes. A built-in wireless transmitter transforms your turntable into a great wireless speaker. Just choose your favorite music and play it directly from your smart-phone or tablet.
Audio Recording
Many of us have large collections of vinyl, CDs, and cassettes but wish we could continue listening to our records when away from our turntable. With Audio Recording, easily transform audio from CDs/Vinyl/Cassettes/AUX to playback on your mobile devices anywhere, any time.
Replacement Stylus Needle
Extend the life of your turntable with a stylus that's completely replaceable. Simply unlock and pull the cartridge out from the head and push in a new one. Replacement stylus can be easily purchased through us.
Listen to Your Way
Integrated front-facing speakers provide convenient listening in any environment, listen to music, sports, and talk radio with the analog tuned FM radio. AUX-In ports can be connected to your headphones or to your home stereo setup for a personalized experience.
1byone Nostalgic Wooden Turntable Specifications
AC Input:AC~100-240V 50/60Hz
DC Output=10V, 1.5A
USB: Support MP3 format
CD Player: Support CDs and MP3 Discs
Radio:FM:88-108 MHz,AM:513-1719KHz
Item Dimension: 42.5cm*34.5cm*30cm
Recording Bitrate: 128kbps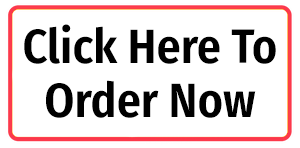 3. Victrola Navigator 8-in-1 Classic Bluetooth Record Player with USB Encoding and 3-speed Turntable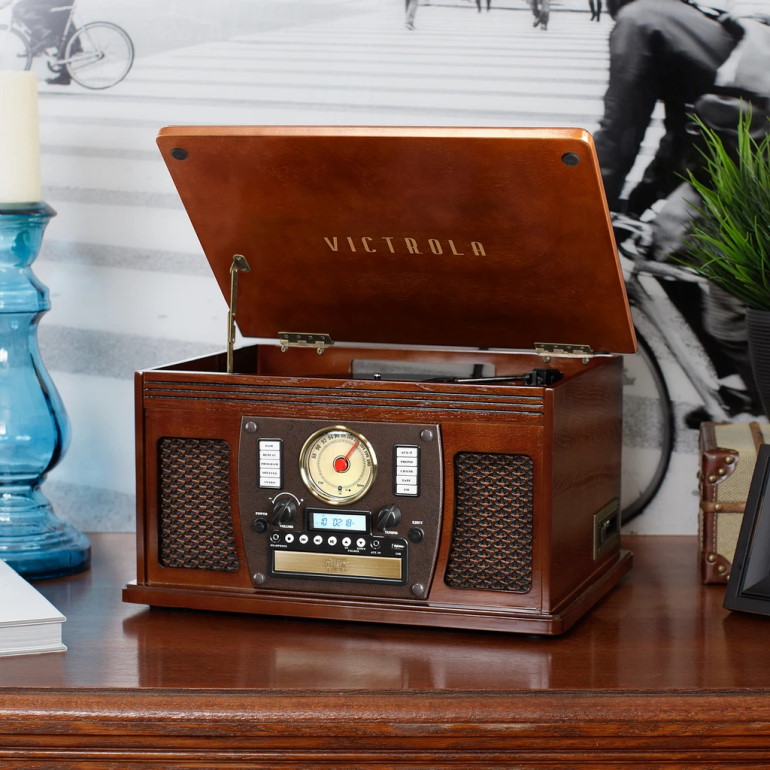 8-in-1 Bluetooth Nostalgic Entertainment Center
This beautiful Wooden Music Center features 8 ways to play all your music! Featuring a 3-Speed Turntable (33 1/3, 45, 78 RPM), Bluetooth, CD and Cassette Player, FM Radio, USB, Headphone port, and Aux-In Jack. Additionally, you can record from vinyl records directly to your computer (Mac and PC compatible software and USB cable included).
Turntable With Recording Function
3-Speed Turntable (33 1/3, 45, 78 RPM) plays all your favorite vinyl records and albums. Additionally, you can record from vinyl records directly to your computer (Mac and PC compatible software and USB cable included).
8-in-1 Wooden Music Center
Bluetooth capability lets you stream your music wirelessly (up to 33 feet). A 3.5mm Aux-In jack allows you to play music from any non-Bluetooth device. This unit also includes a built-in CD Player, USB Player, FM Radio, RCA and headphone jack.
Cassette Player
Enjoy listening to all of your favorite tapes with this beautiful, real wooden music center built-in cassette player.
Victrola Navigator 8-in-1 Classic Specifications
3-Speed Turntable (33 1/3, 45 & 78) plays all of your vinyl records and favorite albums
Bluetooth connectivity to wirelessly play music – no cords needed!
FM Radio, USB, Cassette, CD Player, 3.5mm Aux-In, RCA Output (RCA Cable included) and Headphone Jack
Record from Vinyl to MP3 with included USB Cable and Software (Mac & PC compatible)
Full function Remote Control included
Beautiful Real Wooden Construction
Dynamic full range Stereo Speakers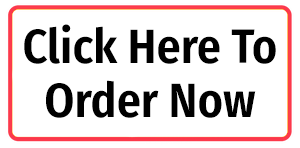 If the sound of the all-in-one turntable is no longer enough for you, many of the devices also have additional external connection options to connect the turntable to external speakers. When buying, simply pay attention to what other outputs are available.
Record Players Compact Systems
A good alternative to the turntable with speakers is the good old compact system with turntable. In the past, these devices could be found in many households, but nowadays hardly any. They offer several advantages, for example, it is easier to replace and improve individual components. In addition, it is easier to set up a stereo triangle with wired speakers.
1. 1byone Wireless Turntable HiFi System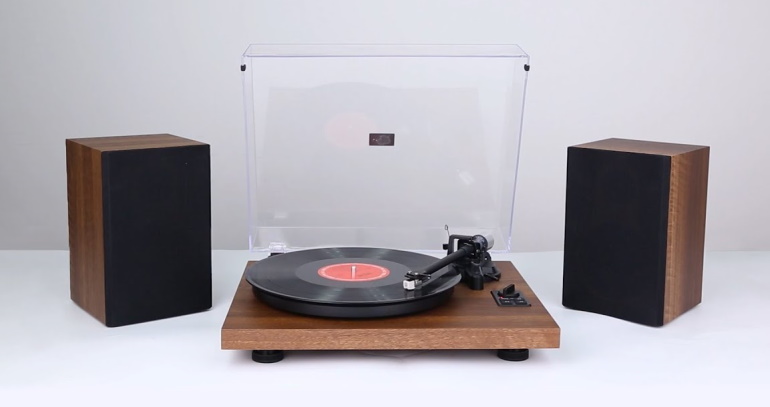 A New, High-Performance Standard For Belt-Drive Turntables
This is a nostalgic, sleek-looking belt-driven turntable with wireless connectivity. It also offers a switchable Phono/Line output, which enables you to play vinyl records over a stereo system without Phono input or manually over the Phono Preamplifier. The digital USB output gives you the opportunity to archive and saves your analog record collection digitally in CD quality.
Built-in Phono Preamp And Analog Phono/Line Output
Enjoy vinyl playback with any amplifier using the built-in MM-type preamp. Your turntable includes both Phono and Line outputs that allow playing with or without a Phono equalizer.
Adjustable Counterweight And Anti-Skating Weight
Indispensable to any classic turntable experience, take control of your analog audio with adjustable counterweight and anti-skating force. These tools combine to prevent scratches to vinyl by ensuring the stylus sits perfectly inside the record's groove, keeping clarity on musical peaks, balancing channels, and providing freedom from noise and distortion.
Audio-Technica MM Phono Cartridge Included
The included high-quality Audio-Technica Moving Magnet-type cartridge and stylus produces rich, warm audio and outstanding sound clarity. While a universal headshell allows users to change cartridges with ease.
1byone Wireless Turntable HiFi System Specifications
Power output: DC 15V, 2400mA
Power consumption: 70W
Speed: 33 1/3 RPM or 45 RPM
Dimensions (L x w x H): 16. 34" x 14. 17" x 5. 51" (lid closed) 16. 34" X16. 34" X16. 34" (lid open)
Weight: 20. 9lbs (9. 5kg)
Speaker Output Power: 2 x 18W
Dimensions: 6. 3" x 6. 2" x 9. 8"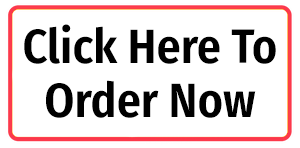 2. Audio-Technica AT-LP60XBT Bluetooth Fully Automatic Turntable with Samson Bluetooth Monitors Pair and Knox Gear Vinyl Brush Bundle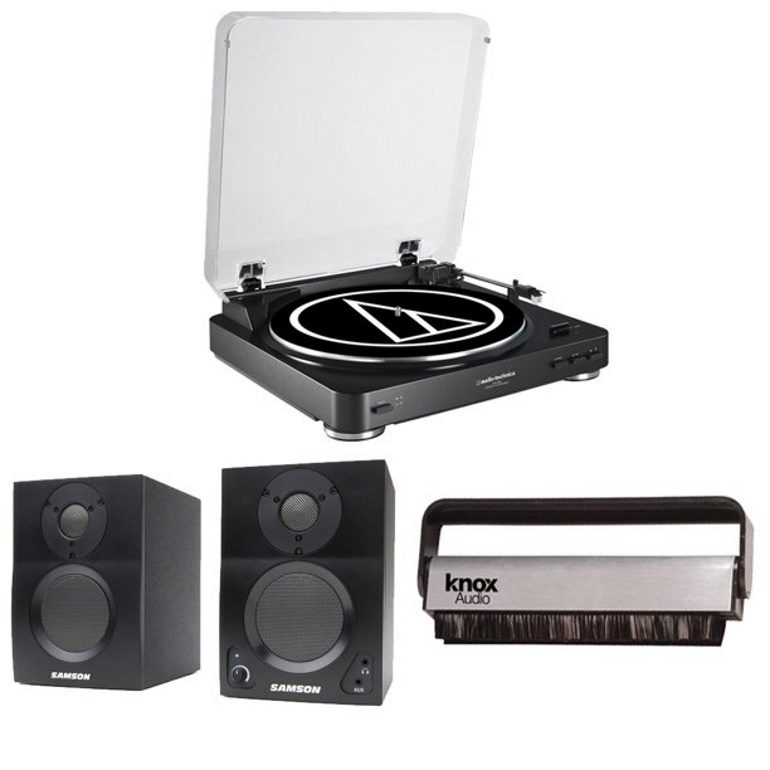 The Audio-Technica AT-LP60XBT Bluetooth Fully Automatic Stereo Turntable is bringing vinyl back. Listen to your favorite vinyl tracks from anywhere in your house with Bluetooth connectivity. With the convenience of Bluetooth technology, you will never have to deal with bunches of cables just to listen to your vinyl records. Whether you've never heard the true quality sound of a vinyl record or you're an audiophile looking for your new favorite system, the AT-LP60XBT Turntable was built for you. This stylish and easy to use turntable plays both 33-1/3 and 45 RPM records. With the built-in switchable phono pre-amp, you are directly connected to your home stereo, powered speakers, or sound system. The AT-LP60XBT turntable utilizes an Audio-Technica Dual Magnet phono cartridge with a replaceable diamond stylus.
Two Speeds
The Audio-Technica Bluetooth Fully Automatic Belt-Drive Stereo Turntable is capable of playing records at two speeds. Play all of your favorite records at both 33-1/3 RPM and 45 RPM. It utilizes an anti-resonance die-cast aluminum platter.
Superior Sound
The AT-LP60XBT Stereo Turntable is powered by a DC servo-controlled motor. With the built-in phono pre-amplifier, you can connect to your favorite audio devices to get the sweet sound of vinyl from anywhere. The ATLP60X features a redesigned tonearm base and headshell to improve tracking and reduce resonance. The AC adapter moves the AC/DC conversion outside the chassis to further reduce noise.
Bundle Includes:
Audio-Technica AT-LP60XBT Bluetooth Fully Automatic Stereo Turntable (Black)
Samson SAMBT3 Active 2-way Bluetooth Monitors 3-inch Driver Pair
Knox Gear Vinyl Brush Cleaner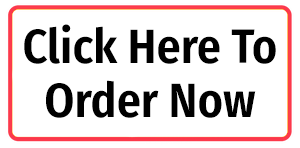 3. Audio-Technica AT-LP120XUSB Direct-Drive Turntable Analog/USB, Silver + Audio Immersion Bundle w/Platter, Vinyl Record Cleaning System & Mackie 3″ Creative Reference Multimedia Monitors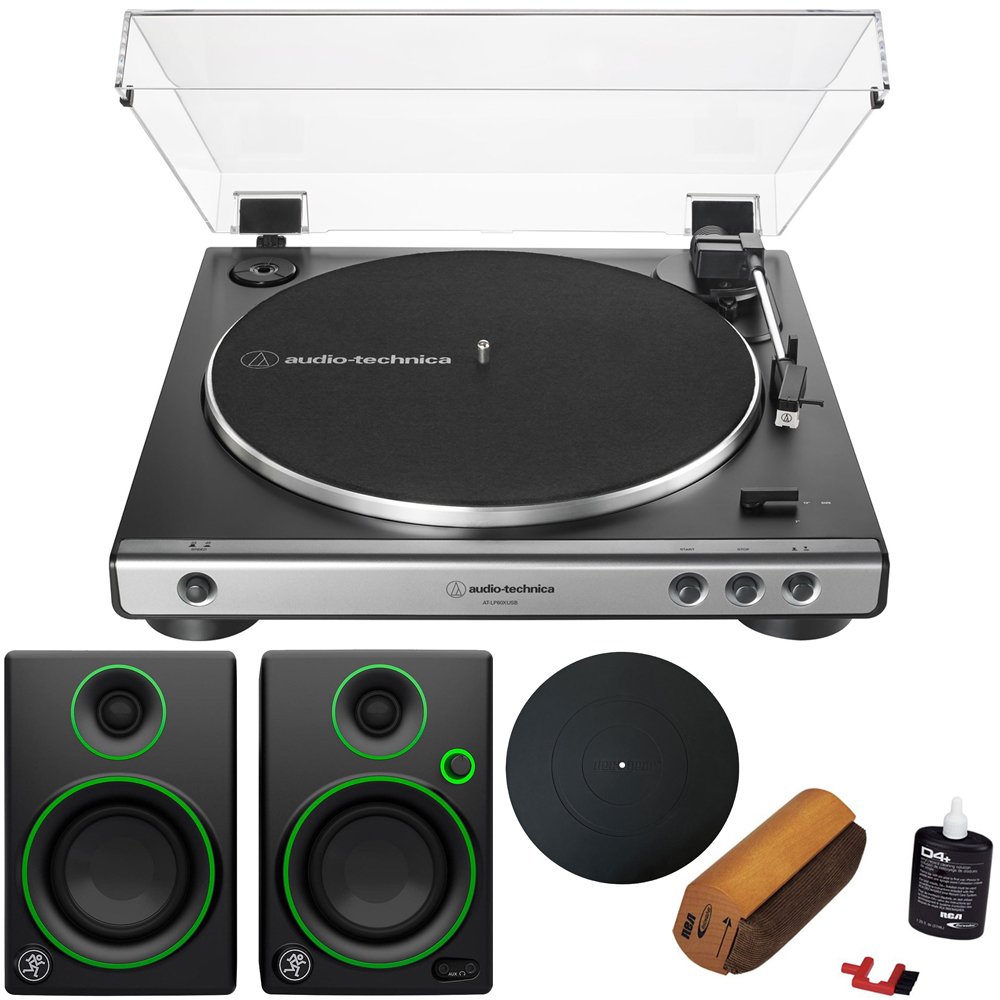 This update of the AT-LP120-USB turntable features a new DC servo direct-drive motor, along with adjustable dynamic anti-skate control and selectable phono preamplifier. The fully manual turntable plays 33-1/3, 45, and 78 RPM records and is equipped with a USB output that allows direct connection to your computer. Just download the free Mac- and PC-compatible Audacity recording software (or software of your choice) and start converting your records to digital audio files. But in addition to the USB output, the turntable also comes with a detachable dual RCA output cable and is equipped with a built-in selectable phono preamp so you can connect directly to your home stereo, whether it has a dedicated phono input or not. The turntable features an S-shaped tonearm with adjustable tracking force and an AT-HS6 universal 12 " mount headshell with an AT-VM95E Dual Magnet™ phono cartridge. Audio-Technica has been a leader in phono cartridge design for more than 50 years, and that expertise shows in the versatile, high-performance AT-VM95E cartridge, which comes with a 0.3 x 0.7 mil elliptical stylus, but is also compatible with any VM95 Series replacement stylus, offering a wide choice of options for every budget and application. Additional features include a die-cast aluminum platter with felt mat; a start/stop button; selectable high-accuracy quartz-controlled pitch lock and pitch change slider control with +/-8% or +/-16% adjustment ranges; a stroboscopic platter etc.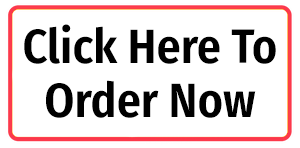 Conclusion
Whether a compact system with a turntable or a turntable with built-in speakers, both versions are a great solution for beginners. In addition, these devices are also suitable for all those who want to put on and listen to a record as simply and quickly as possible. In terms of quality, compact solutions are definitely better in sound quality. If you naturally value excellent sound quality and would like to put together your own components, you will probably find what you are looking for in the high-quality hi-fi parts. And if you now think that you might prefer a turntable without built-in speakers, you can find suitable turntables for beginners on our website.
Note: What should not be missing then, of course, are the matching speakers, for example, a pair of good bookshelf speakers.
If you liked this article, please rate below.
(Visited 8,364 times, 1 visits today)