Marantz TT-15S1 Reference Belt Turntable Review
Vinyl music seems to have remained active even with the overflow of the music industry with modern sounds. However, to the musicians and music listeners who still treasure the ambiance of warmth that vinyl sounds bring in the atmosphere. Marantz with the best record player under 2000$ has made sure that you can still listen to the mix tapes of vinyl that may still be remaining lying in your music storage box not played for ages on end.
Everything about this playback system is engineered very well and more so at a relatively fair price. It combines a gold plated stylus that puts just the right energy on your record so as to read it effectively without any hitches on the music playing.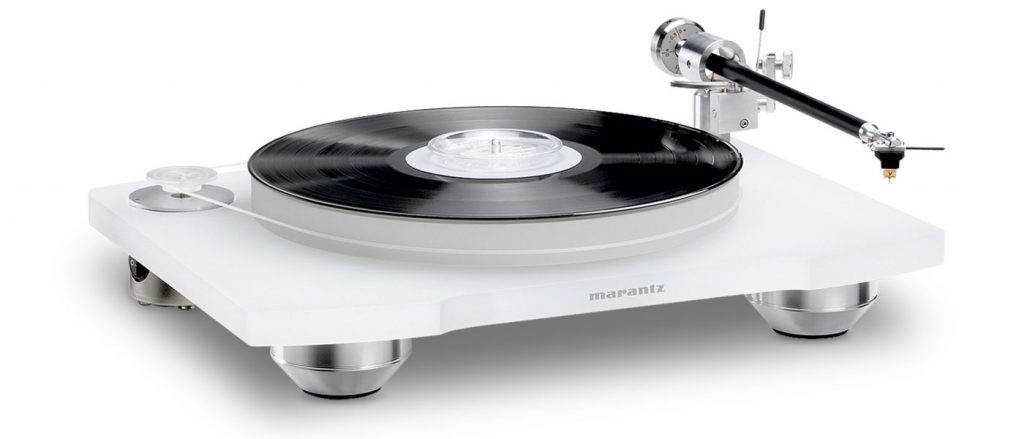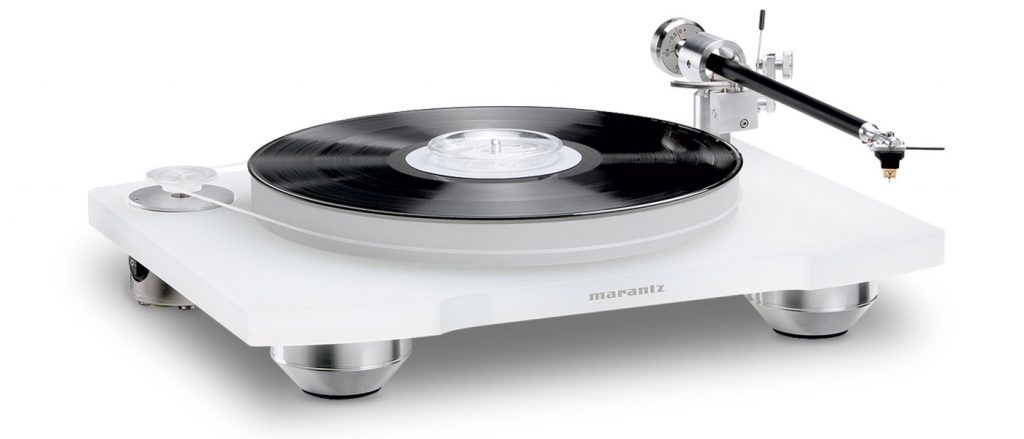 The Marantz TT-15S1 Reference drive belt turntable makes sure that the vinyl tradition remains afloat even in the death rows of its extinction brought about by the popularity of modernized music, demonstrating how fantastic vinyl can sound even in the new era of music reinvention. Looking back at the history of Marantz the first turntable was a joint development with Clearaudio but with advancement the company has swept the market with the Marantz TT-15S1, high-quality product that if not perfect allows the listener to have a relaxing music atmosphere.
Why choose Marantz TT-15S1?
The Marantz combination is a unique and easy to set up playback system giving you all the more reasons for you to use it to play your vinyl record. If you have a second thought about purchasing this combination, you may care to look at some of the reasons why it is trending in the market.
Setting up the turntable in your living room is just easy as it will settle comfortably either on your carpet table or hang shelf without a lot of hustle. Plus you can easily set it up yourself, using the cartridge will ensure everything is tightly in place all you need to do is an adept follow up of the instructions on the manual and all will be well.
The speed is just fine without any hitches in frequency being record-related, meaning you can enjoy the music without having scratches in the frequencies bringing the acoustical feeling of a slow back playing music.
The turntable on another hand sits comfortably on three aluminum solid feet that are adjustable in length to suit your height needs ensuring stability even on a surface that may not be having a fine grain or irregular surfaces.
Plus, the product comes with a manual with a step to step guide on how to assemble the product and get it ready for use and play your records.
Marantz TT-15S1 Reference specifications
A moving magnetic cartridge
A moving magnetic cartridge with ebony base has an independent small sonic character which compared to most playback system cartridges stands out from the rest. Plus, the ebony wood base is soft and beautiful. Though not colored the cartridge still stands out from the rest.
Quality chassis
A high-density chassis acrylic brings out vibrations and resonating capabilities allowing the TT-15S1 to produce an astounding 80 dB signal with the drives silicon belt ensuring that the platter continues to rotate smoothly at a suitable speed
A tonearm with a magnetic skating mechanism
The straight anodized aluminum tone arm which guarantees you durability as it is rust-free. The magnetic skating device on the tonearm allows the user to adjust the stylus of the system to ensure that it tracks your LP or CD correctly so as to keep it playing. The playback system features a clever clamp fitted well over the spindle to keep the LP snug to the platter keeping it flat while playing.
Speed stability
The system allows for manual operation which is easy and straightforward with a speed of 33-1/3 and 45 rpm, with the speed varying at a rate of an addition or reduction of 0.2%.
Frequency range
The frequency ranges at 20-20000Hz with a channel separation of greater than 30dB. The signal to noise ratio is 80 Db thus allow you to listen to the music clearly without much noise alterations. The TT-15S1 also features a synchronous motor manufactured with precision in an immense die-cast casing which overpowers any vibrations that may alter the sound from your music.
Dimensions
The Marantz company have produced a product which features dimension measurements of 17-5 16" W×5-7/16" H×13-11/16" D with an average weight ranging at 19.6Ibs, making it lightweight as compared to earlier products and also playback systems produced by other companies.
Here is a link to Marantz TT-15S1 manual download: Marantz TT-15S1 owners manual.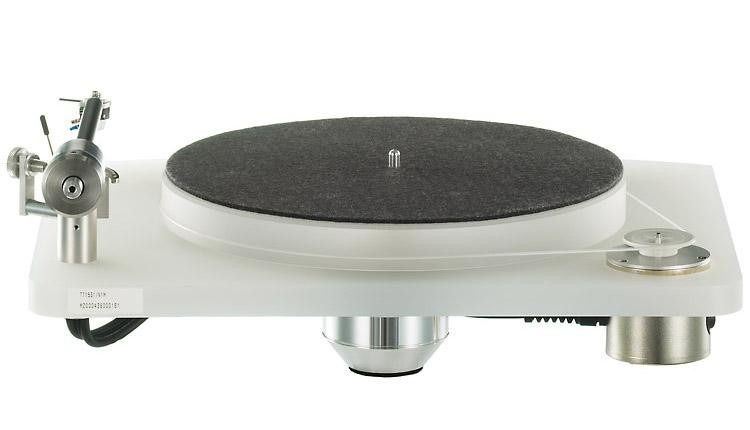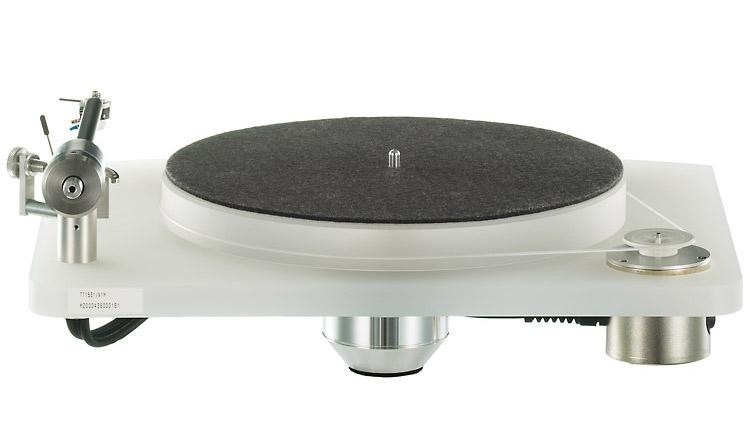 The pricing of Marantz TT-15S1
This great turntable is relatively fair considering its quality and effectiveness in bringing back a wave of resurgence of the warm vinyl music. It is a fair gamble being among the best turntable under 2000$. In fact, the original prices in most purchasing shops go for almost less than 1600$, quite a fair deal given you won't have to deal with low-quality music recorder player. The playback system is worth the spending if you are a fan of traditional or even modern vinyl music as it seems to be slowly setting a comeback.
√Check Price and Availability Here√
The Marantz TT-15S1 Reference brings to you a well-engineered product that brings out the musical aspects of vinyl music. Vinyl music is only pleasing when the playback system brings out every aspect of vinyl music as natural as possible bringing an incredible atmosphere. The Marantz ensures you enjoy the stacks of the vinyl record in your house with a playback which is not only practical but exquisite in the sound effects it delivers. The Marantz TT15S1 Reference test with analog LP will leave you satisfied with what it has to offer. The quiet turntable will strike you as surprising making bass effects to be articulate. The fact that the Marantz TT15S1 makes even the vinyl that most people presume as boring pleasing to the ears make it an essential for lovers of vinyl music. In fact, it is there to stay even in the rocking storms brought about by modern music and is not dying anytime soon.
Here is an assembling Marantz TT 15S1 Youtube video:
(Visited 2,873 times, 4 visits today)