AudioQuest DragonFly Cobalt Review
The popular DragonFly from AudioQuest in the latest version retains the title of one of the most compact, if not the most compact, portable D/A converter and headphone amplifier.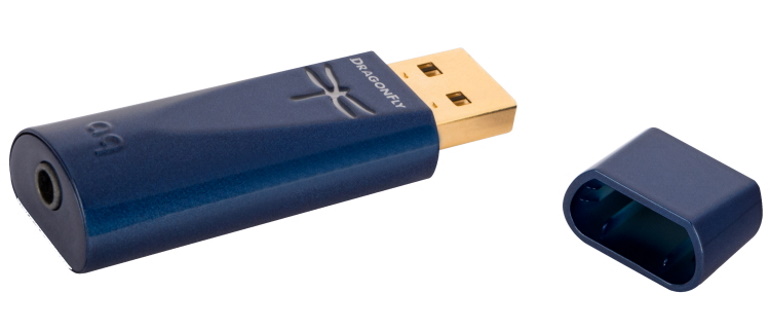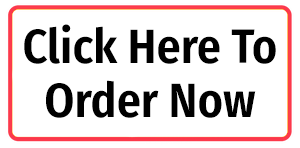 Although mobile music is more popular than ever due to the advancement of mobile phones, true quality audio is not often encountered in this category. Namely, in addition to higher quality and more expensive headphones, this requires the presence of an additional headphone amplifier and DAC. There are certainly choices, but mostly cigarette-pack devices, which in size and mass, are often a burden while on the move. Therefore, experts at the British company AudioQuest approached the problem from the opposite side, putting the smallest possible dimensions first.
AudioQuest DragonFly Cobalt USB DAC Review
As this is not our first DragonFly to test, we can initially see that the visual changes are minimal and are reduced to a slightly more rounded lower case. In all three versions, DragonFly has the size of a slightly larger USB memory, and interestingly, the latest AudioQuest model even managed to shorten the case by five millimeters. As the youngest, but most powerful member of the family, the DragonFly Cobalt is made in blue, and the quality of the case is solid. At the front, under the protective cover, is a gold-plated USB-A port, while on the opposite side is a 3.5mm audio output. In addition, the case is decorated with a silhouette of a dragonfly, which also serves to signal current resolution with illumination in different colors, a solution AudioQuest has applied since the first DragonFly device.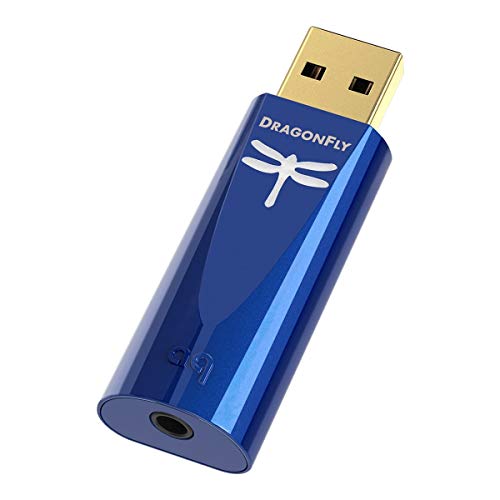 AudioQuest Dragonfly Cobalt USB Digital-to-Analog Converter
Native Resolution up to 24-bit / 96kHz
DAC Chip ESS ES9038Q2M DAC chip with minimum-phase slow roll-off filter for...
Plays All Music Files: MP3 to MQA and Hi-Res
Compatible with iOS Mobile Devices (requires Apple Lightning-to-USB...
Dimensions: 57mm (l) x 19mm (w) x 12mm (h)
The sound is completely stable and complete without narrowing the image or other side effects.
Inside the small enclosure is a dense pack of electronics, at the center of which lies the digital-to-analog converter ES9038Q2M of the renowned American company ESS Technology. This 32-bit circuit with HyperStream II architecture is one of the major differences with the weaker models. The ESS circuit also performs 64-bit bit-perfect output level control, and the control is indirect, via volume control on a PC or mobile device. The receiver is the Microchip PIC32MX274, which is also 32-bit, so the signal is forwarded to the D/A converter directly. In addition to faster signal flow, this circuit delivers significantly less power – since DragonFly does not have its own power supply, this is significant when used with mobile devices. Finally, the headphone amplifier used was the ESS 9601 circuit, which provides an output level of up to 2.1 volts.
AudioQuest DragonFly Sound Test
During use, from the outset, the factory's intention was to make DragonFly Cobalt as easy to use as possible. The resolution is limited to 96 kilohertz and 24 bits, which means that you will not need additional drivers for use with your computer, and the volume control is performed through the player itself. On the other hand, there is support for the increasingly popular MQA format. If the DragonFly Cobalt is used with a mobile phone, it is good to know that a DragonTail USB-C port adapter is included in the package. AudioQuest states that this adapter is in the range of Carbon USB cable, and is made of semi-rigid conductors with five percent silver and additional foam insulation to reduce interference.
Its ease of use makes it easy to use on the go, and a huge improvement in sound is immediately noticeable. With good headsets, the playback quality is improved by several orders of magnitude over the standard output of a mobile phone. The tones are very clean and the presentation clear, which is largely due to the almost complete absence of background noise. DragonFly Cobalt achieves excellent tonal balance during playback, with even representation and seamless blend of all parts of the audible range. Although in absolute terms, the mass of the tones is slightly smaller than that of home D / A converters, DragonFly Cobalt manages to recreate the acoustic features that adorn the instrument. Also, one can notice a certain kind of discreet authority with which this device radiates, so the sound is quite relaxed and the music provides true enjoyment in the long run.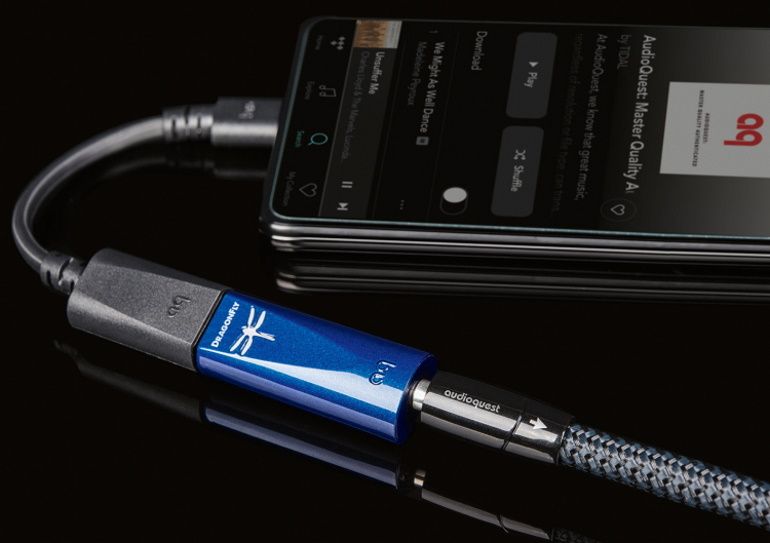 Switching to PC-based playback eliminated the USB adapter – which is always a good thing – and added some more stable power. When allowed to show in full splendor, DragonFly Cobalt will provide an even better definition of tone, with the perfect blend of pleasing neutrality and a wealth of unobtrusive details. The display of individual tones is more layered and has more substance than during playback from the phone, and improvements are also noticeable during rapid focus changes in more complex sections – the sound is completely stable and complete without narrowing the image or other side effects. The manufacturer states that a slow-decay filter was applied to the D/A converter, so we assume that it is worthy of a vivid yet relaxed display of music.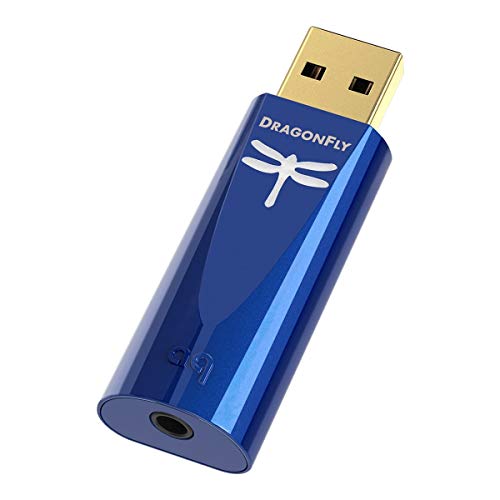 AudioQuest Dragonfly Cobalt USB Digital-to-Analog Converter
Native Resolution up to 24-bit / 96kHz
DAC Chip ESS ES9038Q2M DAC chip with minimum-phase slow roll-off filter for...
Plays All Music Files: MP3 to MQA and Hi-Res
Compatible with iOS Mobile Devices (requires Apple Lightning-to-USB...
Dimensions: 57mm (l) x 19mm (w) x 12mm (h)
In the final part of the test, we linked DragonFly Cobalt to a hi-fi system in order to test its capabilities as a home D/A converter. We were not disappointed in this either. On the contrary, the tiny DAC proved to be a worthy rival to the much larger devices, providing complete presentation and precise tones. The beautifully delineated treble is complemented by a rich midrange tone and a solid but well-balanced subwoofer. The biggest drawbacks are the limitations in terms of supported resolutions and the inability to add higher quality external power, but this DAC cannot be taken for granted because use in a home audio system is not its primary purpose.
Improvements over previous versions:
New, more advanced ESS ES9038Q2M DAC chip with slow roll-off minimum phase filter, for more natural sound.

The premium Microchip PIC32MX274 microprocessor consumes less power and increases processing speed by 33%.

Improved power interference filtering, with greater resistance to WiFi, Bluetooth, and mobile devices.
Includes DragonTail female USB-A to male USB-C adapter.

DragonTail is an AQ Carbon level USB cable.
Of course, Cobalt uses the advanced Gordon Rankin StreamLength® code for asynchronous transmission. MonoClock® technology uses a single low-jitter clock generator, which is generated from the ESS ES9038Q2M DAC chip and runs the functions of the ESS chip and all functions of the microcontroller. An advanced clock generator delivers higher resolution and clarity than DACs with multiple clock generators.
AudioQuest DragonFly Cobalt Features
Plays all music files: MP3 to MQA and High-Res
Compatible with Apple® and Windows® PCs
Compatible with iOS devices (requires Apple Camera Adapter/Connection Kit)
Compatible with Android devices (requires DragonTail or other USB Adaptor for Android Devices)
MQA Rendering
Drives headphones directly
Fixed output feeds preamp or AV receiver
Asynchronous transfer ensures digital timing integrity
Conclusion
Although not inexpensive, the DAC tested brings a dramatic improvement in the quality of playback from any mobile device and is capable of delivering a true hi-fi atmosphere on the go with the same quality headphones. While there are also better portable D/A converters and headphone amplifiers on the market, they need to make more money and then fight their far larger dimensions and mass. Therefore, if you are looking for the best sound in the smallest package, AudioQuest DragonFly Cobalt has almost no competition.
Remember: for even better performance, add JitterBug!
The user manual can be found here: AudioQuest DragonFly Cobalt Flight Manual
√ Check The Price And Read Customer Reviews √
AudioQuest Dragonfly Cobalt
Pros
Extremely compact design
Impressive power output
Sleek, modern design
Device compatibility
Cons
Must be powered by host device
No independent volume-control
Hiss with high-sensitivity IEMs
Price
AudioQuest DragonFly Cobalt Specifications
DragonFly Cobalt – Status/Sample rates supported (LED indicator color code): Standby (Red), 44.1kHz (Green), 48kHz (Blue), 88.2kHz (Yellow), 96kHz (Light Blue), MQA (Purple)
Volume Control: 64-position, 64-bit, bit-perfect
Output voltage: 2.1 (Red, Cobalt)
Headphone Amp: ESS Sabre 9601 (Red, Cobalt)
DAC Chip: ESS ES9038Q2M with minimum-phase slow roll-off filter for more natural sound (Cobalt)
Microcontroller: Microchip PIC32MX274 reduces current draw and increases processing speed by 33% over DragonFlys Black and Red (Cobalt)
Dimensions: 12mm H x 19mm W by 57mm L (Cobalt)
If you liked this article, please rate below.
(Visited 880 times, 1 visits today)