How To Clean Vinyl Records ?
Today we will offer a few practical tips on how to clean vinyl records for all nostalgic for the good old record players or for those who have not had a chance to use a turntable until now.
When handling a turntable first turn on the amplifier, wait until it's warmed up, put on your record, and moving the lever of the tonearm. Then carefully put a tonearm onto record so that the needle gently sits at the beginning of the spiral grooves. Vinyl records need occasional cleaning with a record cleaning brush because of collected dust which will produce noise.
Vinyl Record Cleaning
The most effective and easiest way how to clean a record is to use a record cleaning machine (picture below):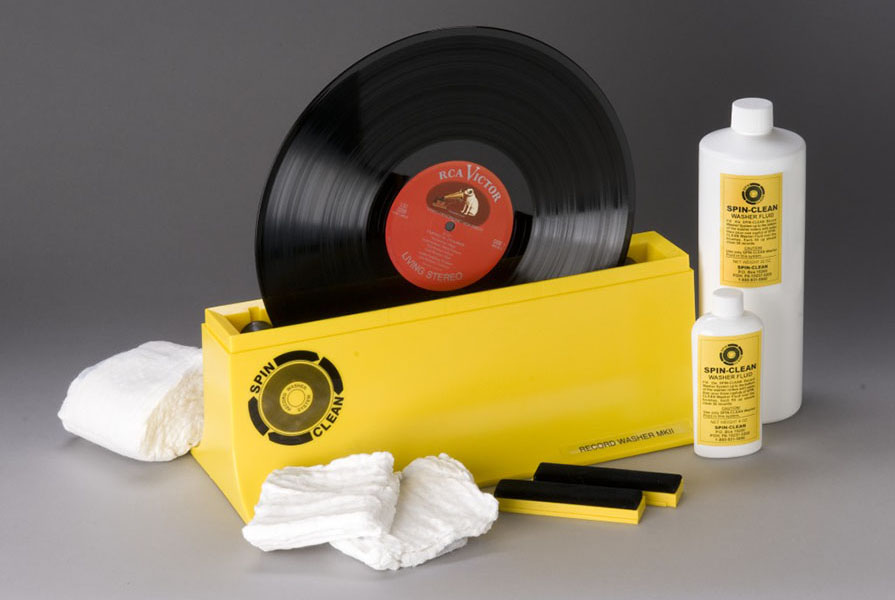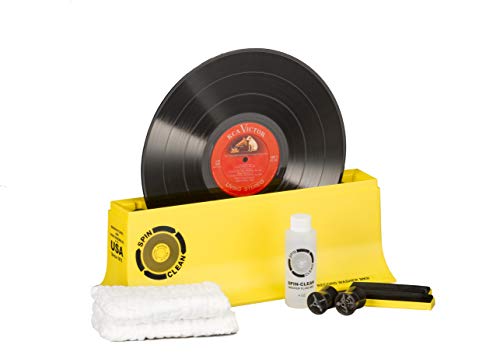 Here is a video review of the above Spin Clean Vinyl Record Washer System:
We recommend you store your records in special plastic bags. If your records are gathered a lot of dirt and fat, you can wash them in water in which you have added some detergent. For this, it is necessary to wash it with a soft sponge gently go in the direction of the grooves and allow the record to dry in a vertical position after washing.
Singles and LP records are made of easily bendable unbreakable plastic material – vinyl. The difference between these records is not only in material but singles and LP records have grooves that are much finer and denser. These are called microgrooves, and to play it we need especially fine microneedles. When playing or reproduce these records particular attention should be paid to the correct selection of the needle as the ordinary needle will severely damage microgrooves.
To playback music from vinyl records with as little noise as possible we have to look after their maintenance and storage. Care for our records will probably take us a lot of time but we would listen to our records with pleasure and for a long time.
Best Way To Clean Vinyl Records
Maintenance begins at the first meeting with the record. The main thing is to never touch the grooves with your fingers. Namely, they will remain some fat, and it will manifest itself as noise while playing.
When you buy a record player watch for your tonearm weight because it must not exceed 5 grams! The heavier tonearm will damage the grooves so later in playback a noise will occur. Weight of modern tonearms can be regulated and for most records, today tonearm weight is between 1.5 and 3 grams.
Dust from your records can be removed with a record clean brush.
Sale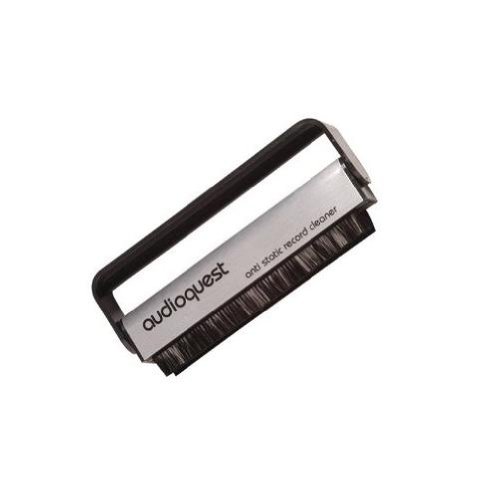 It is enough, with slight pressure, to keep it ten seconds on the rotating record. If the record is dirtier you can do cleaning with a mixture of alcohol and distilled water. A turntable needle must also be perfectly clean.
Here is a review of one of the best record clean brush – Audioquest LP Record Clean Brush:
After ten hours of playing, we'll clean it with a soft cloth in the direction of playing.
IMPORTANT: LPs never stacked horizontally because the gentle grooves can not withstand the weight. It is much better to align them vertically on a stand. In that way, all will be well arranged and easier to choose and the records will not bend.
If you liked this article, please rate below.
(Visited 2,339 times, 1 visits today)