Does Vinyl Really Sounds Better ? The Engineers Explained
Even Steve Jobs listened to vinyl records!
The late CEO of Apple, whose iTunes store made a revolution in the sale and distribution of music listened to the record player at home – said a celebrated musician Neil Young 2012.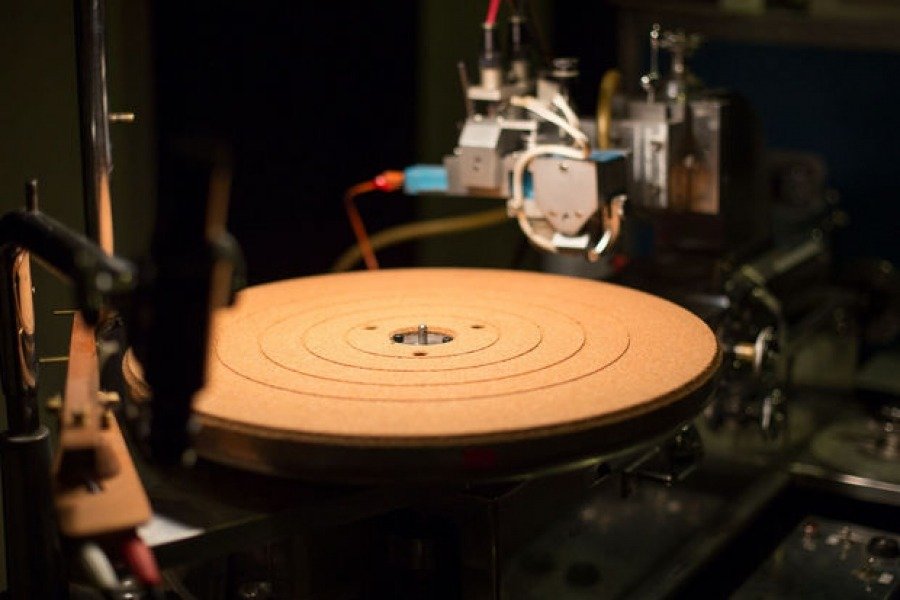 Although Young himself entered the market rush of digitizing music with his Pono player to play audio files of high quality (FLAC) he doesn't believe in digital audio. The reason for this are compressed MP3 files and digital streaming services like Youtube and Pandora that have become the standard for listening to music. As a result, sales of vinyl records in the USA in 2007 skyrocketed from 1 million pieces into over 8 million this year, partially thanks to the opinion that LP sounds better.
Is it really true? Let's say it is. Sometimes. It depends. Vinyl is an audio format that is based on technology that has not evolved much over the past six decades. Sonically the vinyl has its advantages and disadvantages compared to digital files. To explain what vinyl can really do we talked with Adam Gonsalves of Portland Telegraph mastering. Gonsalves has collaborated with artists ranging from Sufjan Stevens to Steve Aoki and he is the proud owner of Scully Lathe vinyl lacquer disc cutter.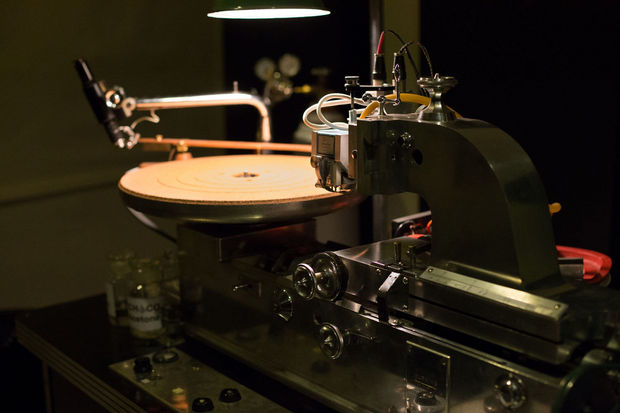 Before we measure the vinyl value it would be good to explain how vinyl records are made. In short, the engineer as Gonsalves gets premixed studio recording to make a master record from it and carved it to the master vinyl record. This master is then used for printing hundreds of vinyl LPs. Not all the engineers make those master disks for printing. Last example of machines that produce vinyl records was made decades ago. Therefore, the demand at Gonsalves is great because these machines are quite rare.
Vinyl Advantages
"Vinyl is the only commercial disc that we have and that is fully analog and does not lose the quality of the transmission of a sound signal," Gonsalves said, "you just need a decent turntable and a solid needle to enjoy the full sound quality (the nearest to the master recording). For this, you do not need almost no technical knowledge."
Analog format lets artists transfer the original studio recordings from the magnetic tape on the LP and further to your speakers or headphones without complications of digital conversion. This is, in ideal circumstances, the nearest sound that the artist wanted to achieve. All this under the condition that the artist is recorded primarily on magnetic tape (the format used in professional recording studios). Regardless of the analog or digital origin of the audio recordings vinyl record can accept much more audio information than an MP3 file. So listening to music from vinyl is for sure an improvement compared to streaming from YouTube or SoundCloud. This improvement is particularly noticeable in the better audio system.
The fight for the volume: Digital engineering, especially for radio music, is often closely associated with achieving a certain volume of the audio recording and leading to the creation of hyper-compressed blunt sound images that lose dynamics and textures that give liveliness to the original audio recordings. The volume of records depends on the length of one side and the depth of grooves which means that if the album is dedicated and designed for the cutting on the vinyl it can have more room to breathe than its digital edition. The longer an album, the quieter it gets: Gonsalves played me Interpol's debut album and 12″ single of Billy Idol, the difference in decibels was extremely noticeable.
The warm sound of a turntable records: "I think that's what people love about vinyl records: reproduction that is close to how human beings are naturally heard music," says Gonsalves. "It's a very warm sound," sound that compliments rock 'n' roll guitars.
Vinyl Disadvantages
Fully analog does not happen always: Many new records are cut from the master recordings that were made on the computer or first loaded into the computer and then sent to the cutting. When I visited Gonsalves he was working on a new album of a band My Brightest Diamond from its computer. Analog to digital conversion has passed a long way of development from the birth of CD and Gonsalves search for 24bit audio files of high definition to make audio masters from it.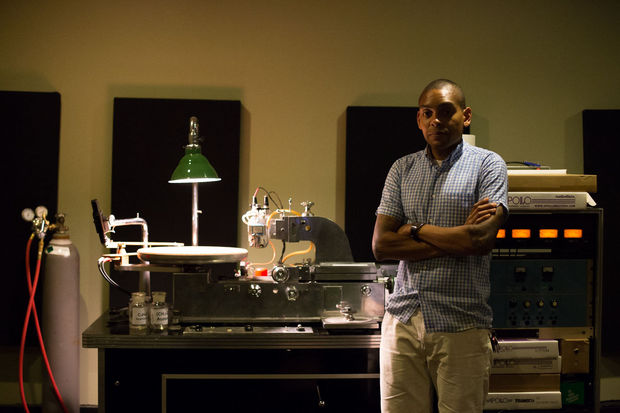 Still, as artists and labels hop on the vinyl trend, some new vinyl releases may be mastered from CD-quality audio, not the high-resolution formats audiophiles and folks like Neil Young adore. Is a CD-quality album going to sound more accurate on vinyl than a CD? Nope. But it will sound more like vinyl if that's your preference.
"There's nothing you can do to make an hour-long album on one record sound good, " says Gonsalves. Vinyl's capable of a lot but only if the groove that moves the needle is sufficiently wide. Longer album means thinner grooves, quieter playback, and more noise.
Vinyl is struggling with high and low tones: High frequencies (cymbals) and sibilants (sound we get when letter S is pronounced) can cause crackling or distortion, while deeper bass distributed between left and right channels can cause skipping of a needle. "This sound should be mono or creates problems when moving the needle."
The beginning of the album sounds better than the end on the same side: As the sound spirals decrease towards the center of the record the speed of the needle is changed and is not able to monitor every inch of the groove. If the final song on the A or B side is a little more complex, for example, engaging solo on a harmonica(mouth organ, harp) – may sound worse than Hi-Fi. This is why double albums deserve further rotation.
Surface noise: "The warm sound of vinyl records, comes from the material and the way it is produced," says Gonsalves. Vinyl may lead to the following problems: crackling, skipping, the sound of needle friction on the record. All of these problems CD used for promotion and finding a solution for the same. For many, these sounds are just part of the experience of enjoyment in listening to vinyl records, they are adding some charm to this sound that requires further efforts – which he knows to reward often.
Here is a great video with an explanation:
David Greenwald
Retrieved from www.oregonlive.com
If you liked this article, please rate below.
(Visited 1,464 times, 1 visits today)