TEAC TN-300 Turntable Review

Getting the right turntable can be difficult. You know that you want to play your records, but there is a constant worry that you may be spending too much money as you buy the device.
Disclaimer: If you purchase through links on our site, we may earn an affiliate commission. Read More
You want to be able to appreciate the great music of the world through the classic vinyl, so you have to get a decent turntable, but when you look you see expensive devices out there that could break your bank. Instead, you should think about looking into record players under $300, because if you've got a great price, it'll be worth the purchase. Because of that, the TEAC TN-300 is a great product to get when you want to enjoy the sound of a real vinyl record.
The TN-300 is a TEAC analog turntable that will impress audiophiles with impressive sound and look, and with its capabilities to provide music manipulation via USB output on a Mac / PC.
If you are aiming for the best sounds at some of the better prices, then this TEAC TN-300 review should help you understand why it is the best bet for great music. You want a real device that can carry a tune, one that doesn't break up the sound too much, and more than anything you don't want something that will break after only a few little uses. Thankfully, the TEAC TN-300 was built to make a lasting impression.
TEAC TN-300 Specifications
Robust chassis, belt drive, 45/33 rpm, high inertia aluminum disc with neoprene mat, optimized tonearm/cartridge/phono preamplifier features, and gold plated connectors speak of an ambitiously crafted record player.
High torque drive offers a stable and consistent speed for focused and dynamic sound. The built-in cartridge is the Audio-Technica AT95E MM (VM). The switch allows the user to connect the record player via a phono preamp or directly to the hi-fi system. The TN-300 has two RPMs of 33&1/3 and 45 RPM for LP/EP playback. Such well-designed and optimized functionality and carefully selected materials result in a surprisingly accurate sound image.
With a fully automatic mode of operation, it's easy to set your record into the player and just let it play while you sit back and relax. You get to enjoy the music that you love so much without having to worry about any steps but the initial start-up of the device. Because of this ease of use, you don't have to return to the record player more than once, and that's to change your records when the first one finishes.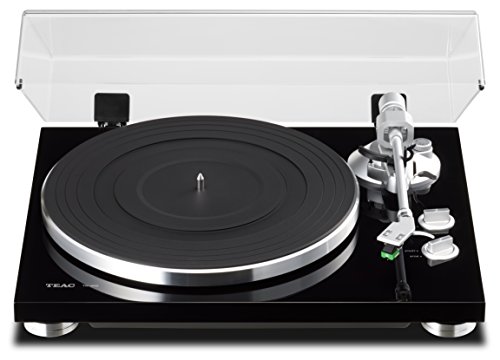 Along with the ease with which you can set the device to go, you don't have to worry about it skipping a beat because the TEAC TN-300 specifications clearly let you know that the low mass arm is going to be able to track your music better. Without a massive weight pressing down on the record as it gets read, there is far less chance that it will warp slightly as it plays, which means that there is far less chance of your record skipping over a second of a song every few minutes. You get to enjoy your record in its entirety, and all that comes with it. On top of the lightweight arm, there are a few more clever tricks that the TEAC has to keep the record from wobbling.
With the efforts to keep the device from wobbling so that you can get your sound better, the device can be connected to any stereo system so that you can enjoy your old records in high definition surround sound. To keep it steady, the device even comes with an equalizer to make sure that there aren't any sharp screams of noise to take you out of the zone.
TEAC TN-300 Review
TEAC TN-300 reviews have been mixed, with a good selection of all-stars available. One thing that is universal in the reviews is that those who expected the best were disappointed and those who expected a record player under 300 USD were not. When you are working on a budget, you can't expect everything to be perfect, and with turntables that are especially so. Usually spending more than 300USD, getting one as cheap as the TEAC TN-300 means that you do not expect to get the best, but you do expect it to work. If you keep your cool and remember how great a cheaper machine can be to work with, you will be very happy with the device.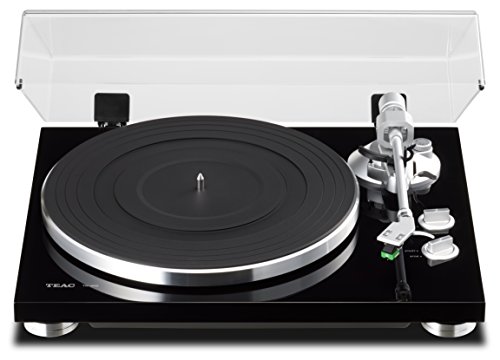 The reviews that give the device only one star all seem to complain about the speed of the instrument. There is also a feeling that they all expected to purchase the best equipment available when they placed their orders. It seems common sense to expect some difficulties when you are getting a low-end device like the TEAC TN-300, instead of one that costs hundreds of dollars more. It is imperative that when you purchase a device like this you understand what you are getting.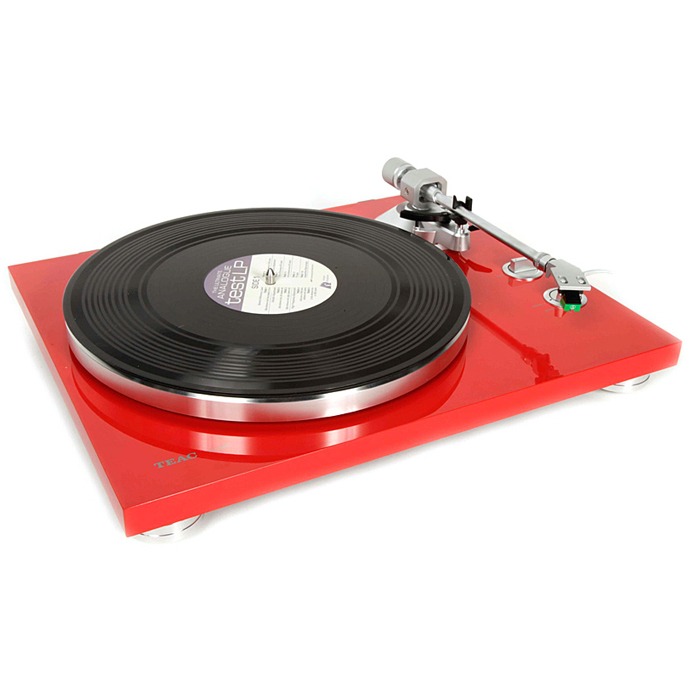 That is what the five-star reviewers knew to do because when comparing the two very different ratings, it became evident what the difference in mindset can do. The people who gave the TEAC TN-300 reviews of higher quality were the ones who knew they were purchasing a cheaper device than the usual. They did not expect the best, only something that would work well. And that's what the TEAC does; it works well for what it is.
TEAC TN-300 Test
When there is a TEAC TN-300 test for quality, you have to take it on the qualities that it displays in conjunction with more expensive machines. When checking the quality of the TEAC, you have to test the sound quality of better machines, and you will find that it works almost as well. That is the case with all of the mechanical parts that make up the device. It works almost as well as a product sold for twice as much money.
√ Check The Price and Read Customer Reviews √
Conclusion
So if you are looking for a purchase that won't break your bank, one that you can enjoy for all the time that you've got it, and one that you don't expect perfection from, the TEAC TN-300 is the device for you. Those who don't expect the best, but expect something good will be satisfied with their purchase and happy to have it. Those who expect something near perfect will be disappointed and angry they didn't try to spend more money on another device.
Here is a user manual for Teac TN-300 Turntable: Teac TN-300 User Manual Download
When you are buying a cheap product made to be nearly as good as the things better than it, you need to understand what you are doing. You wouldn't expect a cheap car to have the same power as a Ferrari, so why would you expect anything more from one turntable under 300$? So if you are expecting something great, this is a bad buy; but if you are expecting something that can work and keep you happy for a while, this is a good buy to go for.
If you want another great and affordable turntable under 300$, check record player reviews of Audio-Technica AT-LP120-USB Review, or Denon DP-300F Review.
Pros
High-quality sound
Extremely durable
with a stylish design
Easy to use
Easy to set-up in minutes
Cons
A switchable preamp
would have been
a nice addition
TEAC TN-300 Turntable Specification:
Turntable Section
Drive System: Belt Drive
Motor: DC Motor
Speed: 33 1/3 RPM, 45 RPM
Rotation Speed Variation: +/-2%
Wow and Flutter: 0.2%
Signal-to-Noise Ratio: 67dB or higher (A-weighted, 20kHz LPF), 60dB or higher (unweighted, 20kHz LPF)
Platter: Aluminum Die-cast
Tonearm Section
Type: Static Balance, Straight
Effective Arm Length: 8", 223mm
Stylus Pressure Range: 0 to 5g
Supported Cartridge Weight: 3.5 to 6.5g
Anti-Skating Adjustment: Supported
Cartridge Section
Type: MM type (Audio-Technica AT95E factory installed)
Stylus Shape: Elliptical
Stylus Construction: Bonded Round Shank
Mount: Half Inch
Frequency Response: 20Hz to 20kHz
Channel Separation: 20dB at 1kHz
Channel Balance: 2.0dB
Tracking Force: 1.5 to 2.5g
Vertical Tracking Angle: 20 degrees
Supported Load Impedance: 47k ohms
Output Voltage: 3.5mV (1kHz, 5cm/sec.)
Stylus Pressure: 2.0g +/-0.5g
Cartridge Weight: 5.7g +/-0.5g
Headshell Weight: 10g (including Screws, Nuts, and Wires)
Replacement Stylus: Audio-Technica ATN95E
Phono Equalizer Amplifier
Type of Amplifier: MM type (On/Thru switchable)
Analog Output Connector: RCA Pin jack (Gold-plated)
Output Voltage: Phono/Line switchable
Phono Output: 4.5mV +/-3dB
Line Output: 120mV (-13dBV)
USB Output Section
Connector: USB B type
Output Signal: PCM 48kHz/16-bit
Supported OS
Windows 7
Windows 8
Windows 8.1
Windows 10
OS X Lion (10.7)
OS X Mountain Lion (10.8)
OS X Mavericks (10.9)
OS X Yosemite (10.10)
OS X El Capitan (10.11)
macOS Sierra (10.12)
Power Specifications
Power: AC 100 to 240V, 50/60Hz
Power Consumption: 1.5W (less than 0.5W at Standby)
Miscellaneous
Overall Dimensions: (W x H x D) 16." x 4.6" x 14.0", 420 x 117 x 356 mm
Weight: Approx. 10.8 lbs. 4.9 kg
Accessories: Rubber Sheet, EP Adapter, Counter Weight, Headshell (Audio-Technica AT95E), Platter, Dust Cover, Rubber Feet fro Dust Cover x2, Hinge x2, RCA Audio Cable, AC Adapter (GPE053A-120050-Z), Owners Manual (including Warranty Card)
If you liked this article, please rate below.
(Visited 22,980 times, 2 visits today)