Denon's latest premium headphones are once again attracting fans of this underrated part of the audio system with its great sound and aesthetics. Read our Denon AH-D7200 Review below.
Disclaimer: If you purchase through links on our site, we may earn an affiliate commission. Read More
Denon began its tradition in audio production in 1910, and to this day has produced a huge number of all-purpose components, but 50 years ago they started designing and manufacturing headphones. The tested model is so anniversary, but with its solutions and sound and a clear reminiscence of the days when Denon incorporated drivers from the famous manufacturer Fostex in his models. During this period, they produced several legendary models that are still famous for their best and most interesting designs. We have an opportunity to listen and review Denon AH-D5200 recently, so we can say that the tested headphones sound quite similar to the models from that period.
Build Quality
The Denon AH-D7200's size, lack of folding mechanism and construction make it clear that they are designed for home use, and the quality of workmanship and details speak to the level of desire to provide the ultimate listening pleasure, as well as a reminder of the best days of headphones manufacturing in Denon company. Before we go through more significant technical solutions in a few sentences, let's say that we are immediately delighted with ergonomic harmony. As interesting as the other details may be, the whole construction just doesn't make sense at times when the listener feels uncomfortable or overweight when using the headphones. These are definitely the most enjoyable headphones I've had the opportunity to try, not only in terms of weight, but also in great balance, and the security they attach to my head after fine-tuning.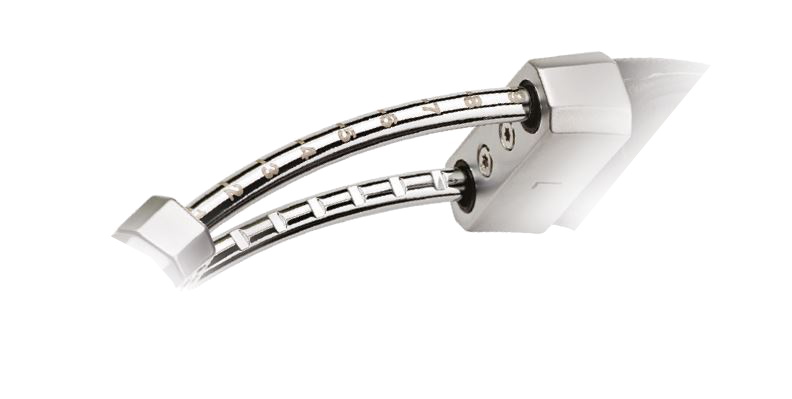 To accommodate varied head-sizes, the adjustable headband uses positive ball-bearing click-stops for precise and repeatable adjustment. Numbered markings indicate how to restore your personal setting quickly and precisely. The cushions cover the ears very well, and special memory foam is used for their production, which is finished in soft artificial leather, while the ear cushion is in the finish of natural sheepskin.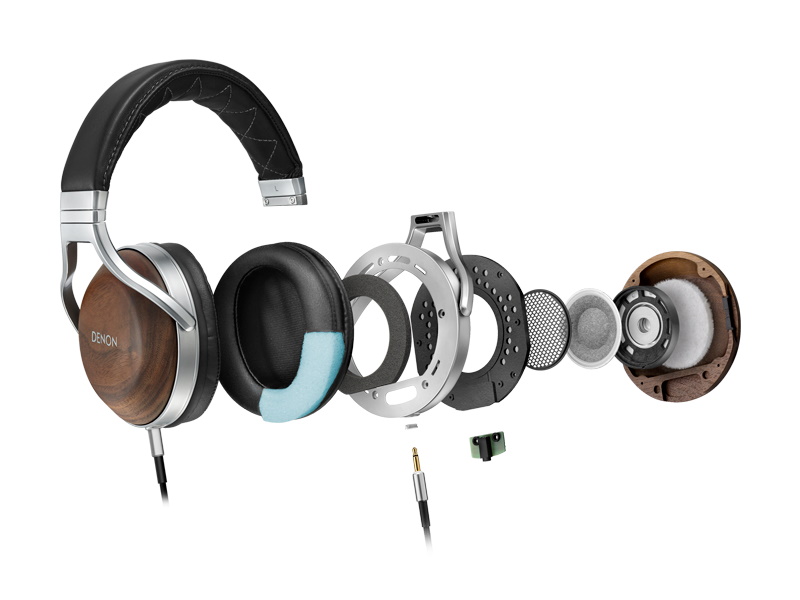 It is supported by an ergonomically shaped aluminum structure, which of course holds the earbuds themselves. Denon's "FreeEdge" speaker units are the most technologically advanced part of the construction. The membranes are made in Japan of Nano-fibers and have excellent strength with low mass, thus helping to ideally move the membrane and consequently reduce distortions. The material also has self-suppressing characteristics which in turn reduces the resonances. The membranes themselves are housed in a soft anti-vibration case made of special types of resin, all together built into an outer case made of American walnut. It should be noted that the headphones also come with a copper cable (7N PCC) with a 6.3 mm connector. An adapter is required for connection with 3.5 mm outputs, but the entire detachable cable can also be replaced. The impedance of the headphones is 25 ohms.
Sale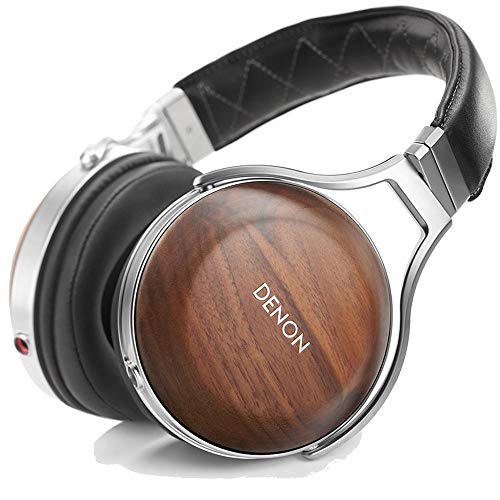 Denon AH-D7200 Reference Over Ear Headphones
Weight 385 g Driver diameter 50 mm
Impedance 25 Sensitivity 105 dB/mW
Maximum power input 1.800 mW
Frequency response 5 - 55,000 (Hz)
Cable 3.0 m length Plug 6.3 mm (Player) 3.5 mm x2 (headphones)
Sound Test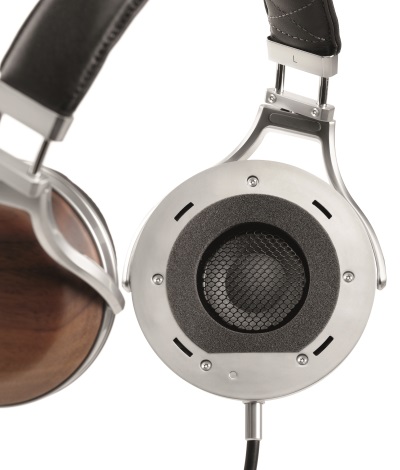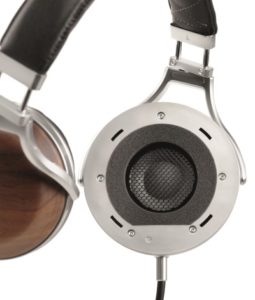 The backbone of the hearing test was represented by a pair of headphone amplifiers that have been in the system for a long time and whose sound I have been familiar with, and an extraordinary circumstance was the fact that they are two different devices. In the first part of the test, the HAD/Maestral tube was thus preamplified, to be replaced later by a Pioneer/U-05 solid-state device. The test was interesting, and here are the main highlights. Denon AH-D7200 are very fine, precise, natural, and high-quality headphones, but one has to be very careful in choosing partner electronics and even the cable used. Listening to the old but still interesting recording of the saxophone (Bennie Wallace, Old Songs), the headphones demonstrated a rather direct, immediate, translucent image with plenty of detail and at low volumes, but with a small closed-circuit and shyness of tweeter microdynamics. The impression was further enhanced by the good balance and fine timbre of the instruments. Moving on to Donald Fagen's finely produced album(Morph the Cat), with its quality in the sound began to dominate strongly and to the very bottom a finely-defined bass area, which only at high volumes could show a little inaccuracy at the very bottom of the frequency range. Several solo piano recordings revealed both excellent space painting and musicality. And I can say that at that stage of testing I was relatively satisfied with the experience, but there was something missing a little. Being aware that I was listening to a "premium" model from a major manufacturer, I reached for the transistor headphone amplifier and made sure I was right. The tested headphones were not the ideal partner for tube amplification. A new level of speed, dynamics, resolution, palpable straw suddenly appeared in the sound, and the whole picture became a little brighter and even better connected. Such cohabitation was a much better fit for headphones. Learning from this experience, I wanted to try a different headphone cable for a while and decided on a silver DIY version. I recommend this experiment to anyone. The sound has opened up a bit and it can be useful compared to the system in which the headphones are located.
Verdict
The Denon AH-D7200 are top-notch headphones. From the extraordinarily resolved ergonomics, the high-quality sound to the fact that Denon made no savings on parts and technology. However, because of the speed and transparency of the speaker units themselves, but also the closed design of the headphones, one should also be a little patient about the overall set-up. I also hope to test the headphones with which they will celebrate 100 years of their production. I'm really interested.
The user manual can be found here: Denon AH-D7200 User Manual
√ Check The Price and Read Customer Reviews √
Pros
Comfortable
Durable
Wonderful soundstage
Punchy bass
Cons
Weak vocals
No 3.5mm plugs
Denon AH-D7200 Specifications
Type: Over-Ear
Driver Size: 50mm Nano- Fibre Free Edge
Active NC: X
Bluetooth: X
Colors: Wood
Smart Phone Control: X
Denon App: Denon Audio
Leather Headband: Sheepskin
Hanger Construction: Precision Aluminium
Ear Cup: American Walnut
Folding Mechanism: X
Detachable Cable: 3.0m 7N Purity Cable
Accessories: Cleaning Cloth
If you liked this article, please rate below.
(Visited 3,901 times, 1 visits today)