iFi Micro iPhono3 Black Label – Compact Phono Section
iFi Micro iPhono3 Black Label – Can It Get Even Better?
Disclaimer: If you purchase through links on our site, we may earn an affiliate commission. Read More
IFi Audio has introduced a new turntable preamp iPhono3 Black Label, which is said to be the best vinyl section the British manufacturer has made so far. The device has been developed for several years and uses certain solutions taken from the prestigious preamplifier PH-77 of the sister company AMR, and provides a high degree of usability in a compact housing. The device is designed in the image of other models of the micro and nano series, but with a significantly longer length of the metal housing. The signal amplification is handled by iFi's Class A TubeState circuit, which uses special JFET operational amplifiers, with manually paired PNP bipolar transistors and a class A buffer. The device is suitable for MM and MC cartridges, and the gain can be adjusted in the range of 36 up to 72 decibels using the switch on the bottom. In addition, the equalization can be adjusted by RIAA, Columbia, or Decca parameters, while another set of switches allows additional fine-tuning of the RIAA curve. The new iFi iPhono3 Black Label comes in black, with a quality 15-volt iPower X wall-mounted power supply, at a suggested retail price of around $ 1000.
iFi Micro iPhono3 Black Label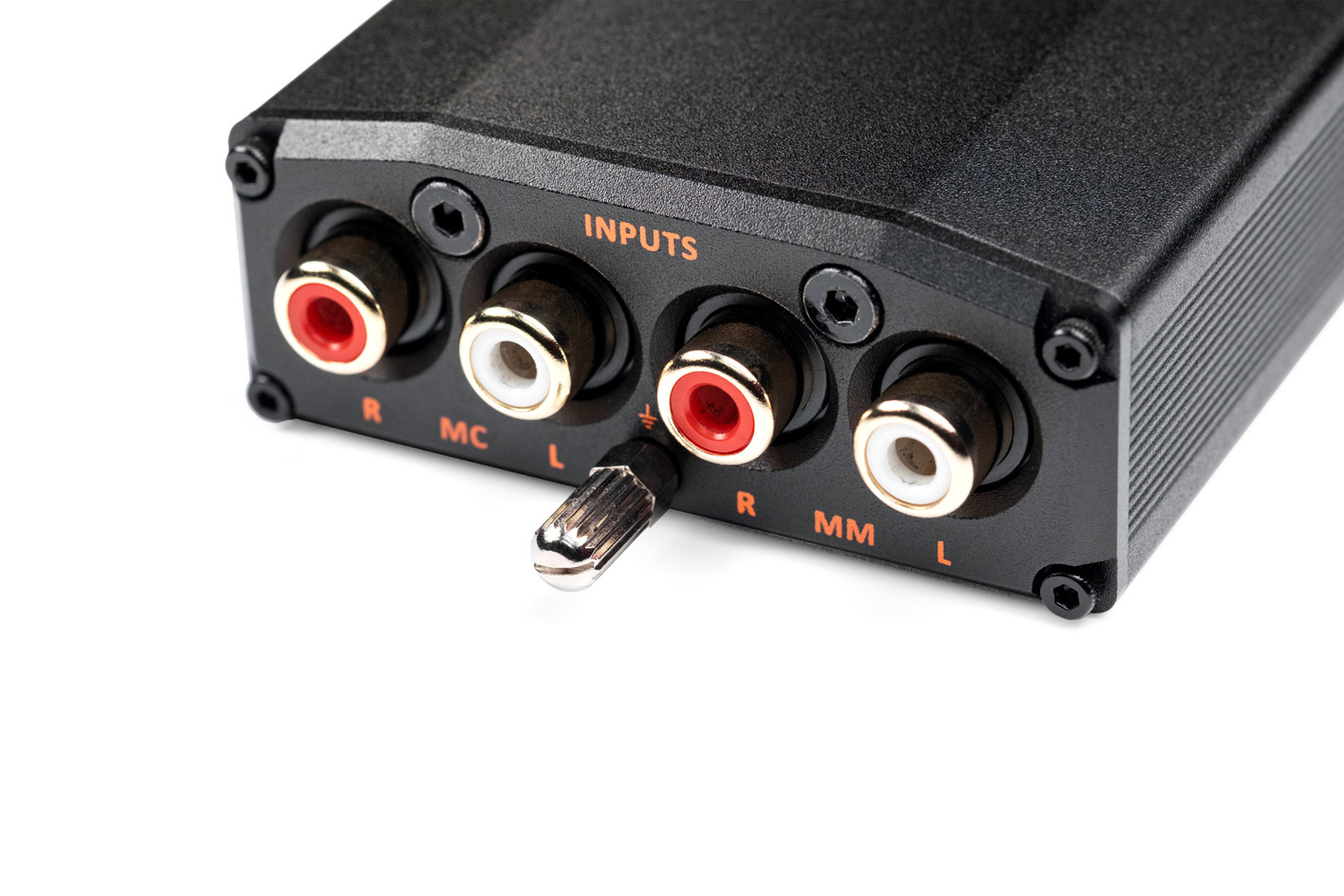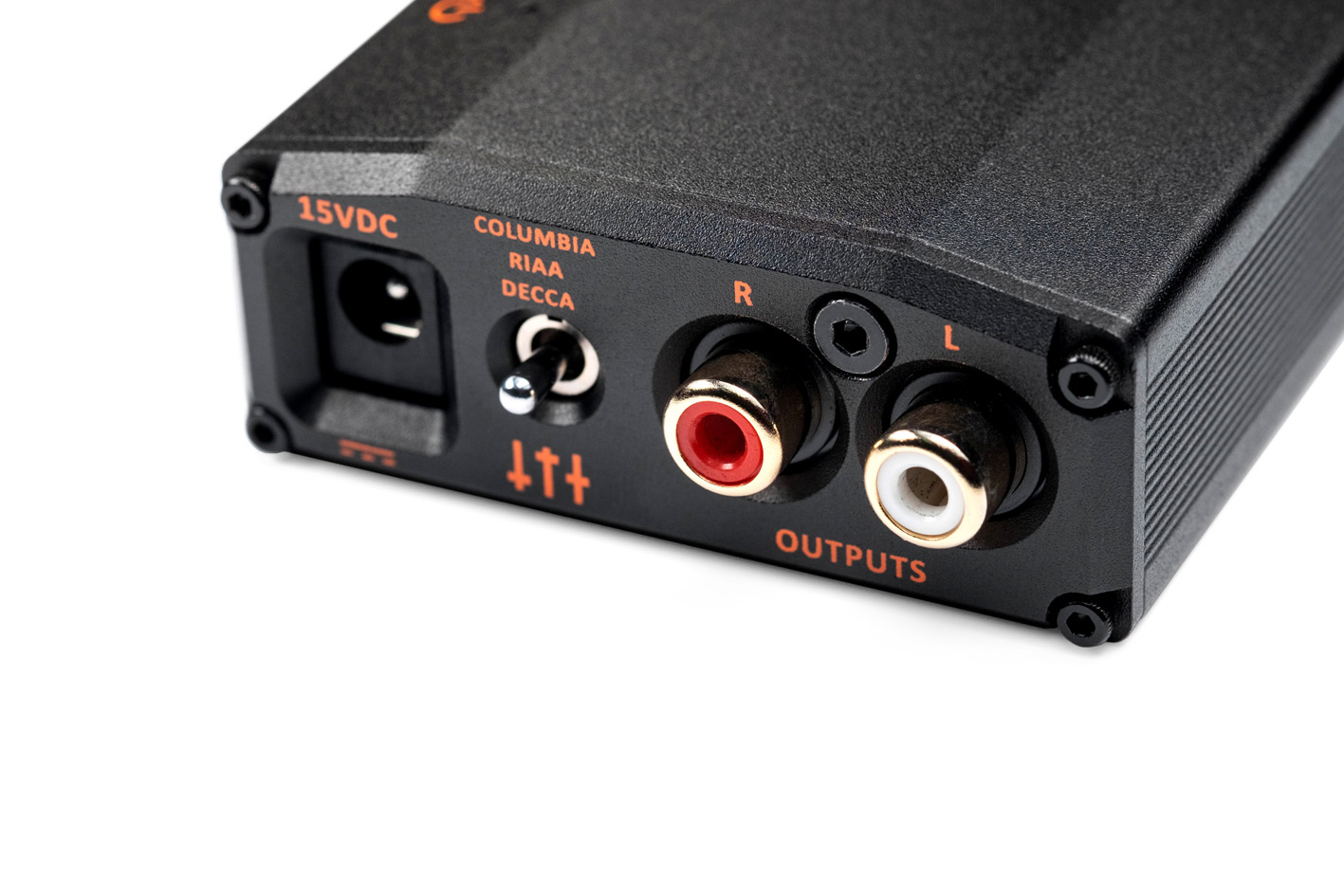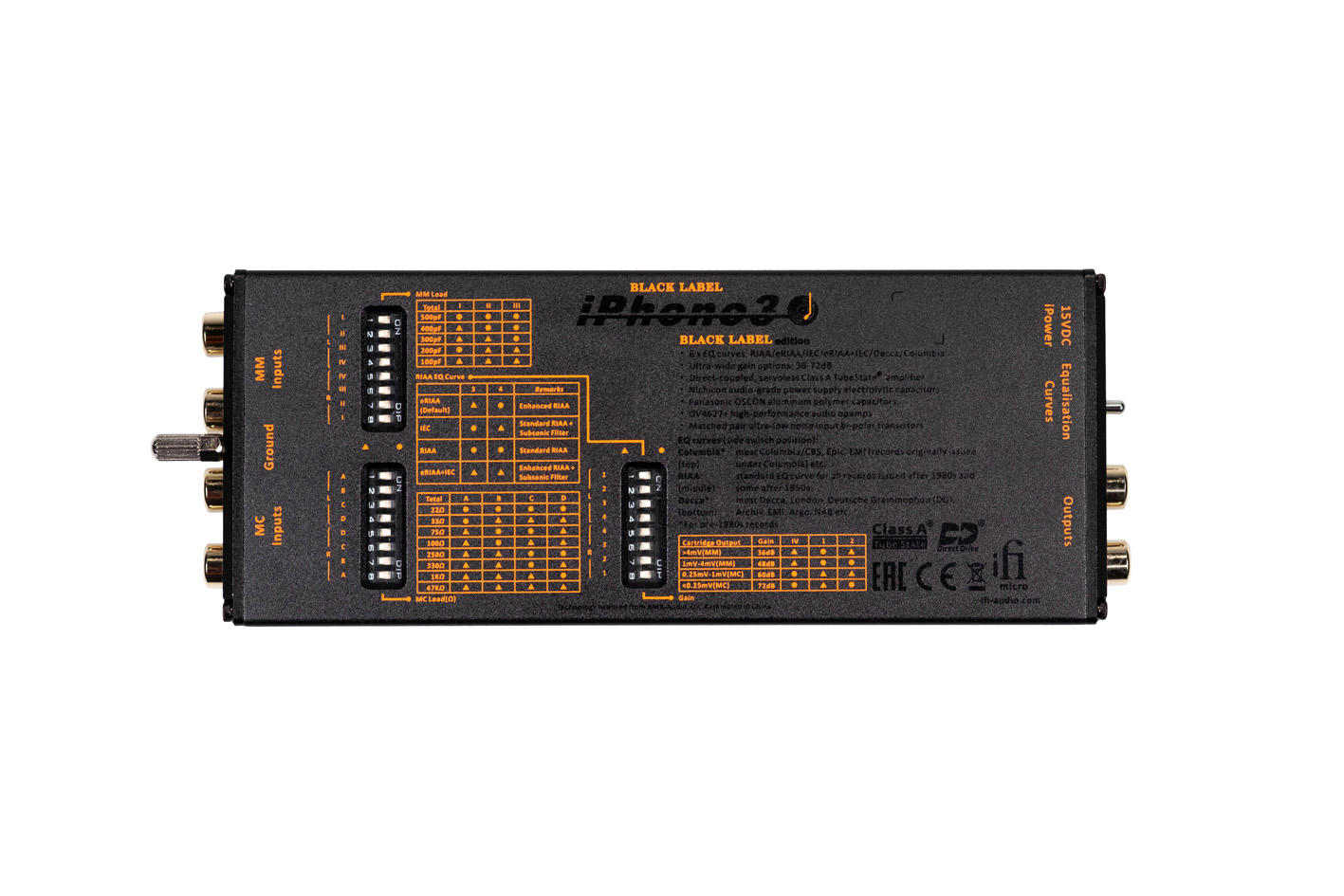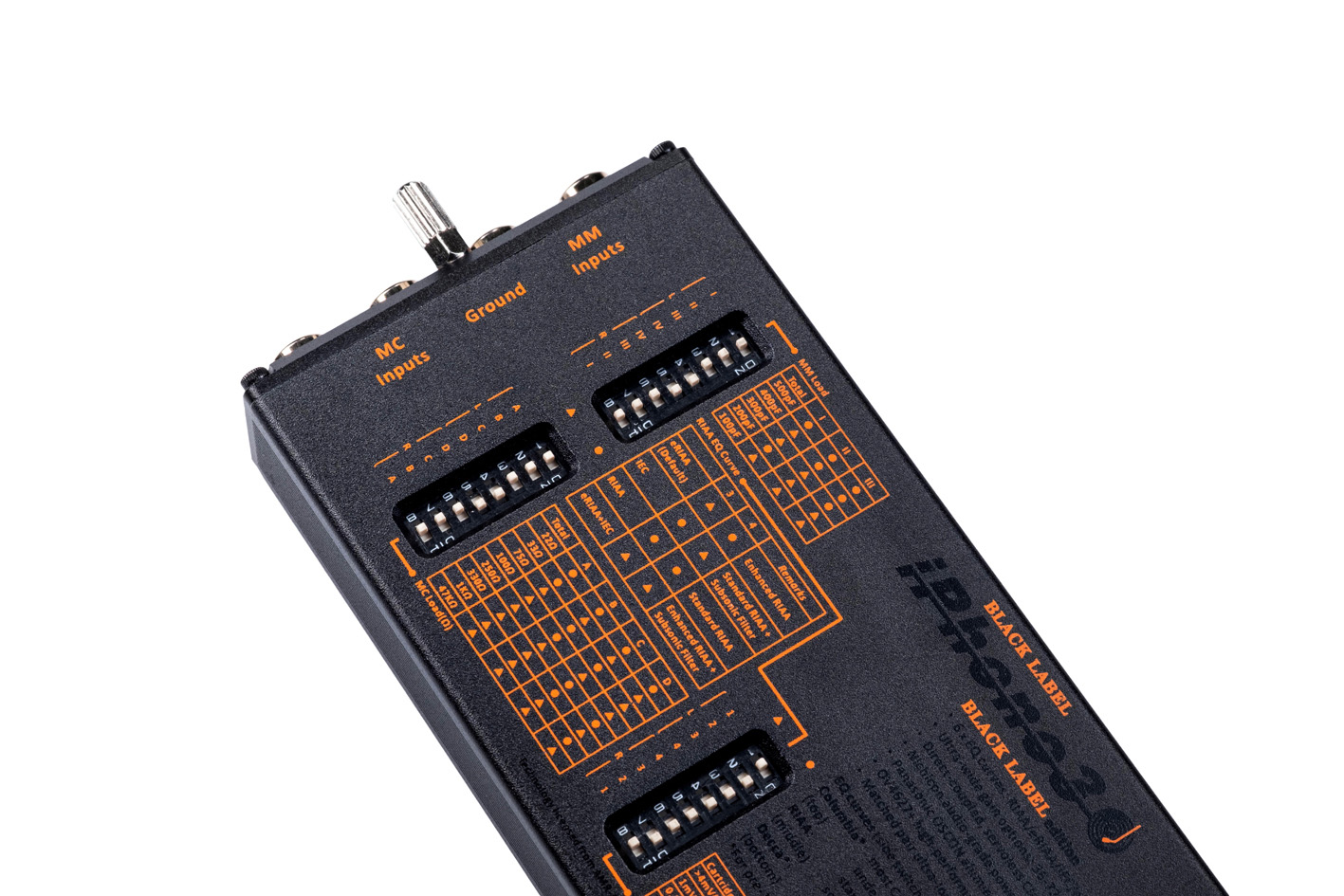 The iPhono3 BL has a brand new analog section with ELNA Silmic II, Nichicon, and COG capacitors, as well as MELF resistors. State-of-the-art technology and an ultra-quiet iPower power supply ensure quiet operation and a studio music experience.
Choosing one of 6 unique equalization curves, together with a large gain of 36 dB to 72dB, will allow even the most demanding connoisseurs to reach full potential from each LP.
iPhono3 BL includes technology copied from the AMR PH-77 phono preamp:
Directly connected, without servo circuit, TubeState® class A amplifier with unrivaled linearity.
Unique equalization curves unlock the magic of turntable records.
There are 6 unique equalization curves to choose from:
Decca, London, Deutsche Grammophon (DG), Archiv, EMI, Argo, NAB, etc.
RIAA, standard EQ curve for all records after 1980 and some after 1950.
Columbia/CBS, Epic, EMI (records originally released under the Columbia label)
eRIAA, for modern records with excessive phase shift and high-frequency roll-off
IEC, RIAA with IEC subsonic filter
eRIAA/IEC, advanced RIAA with IEC subsonic filter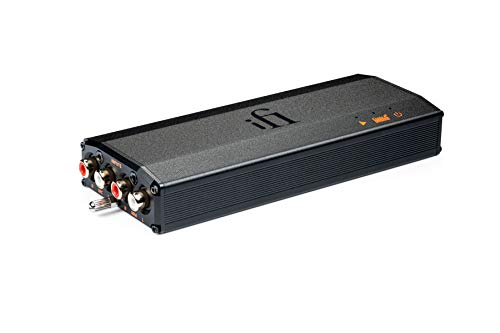 Dynamic range **
Micro iPhono3 BL compared to other leading MM phono preamps:
Micro iPhono3 BL MM: 107 dB
MM phono from approx. $ 2500: 89 dB
Micro iPhono3 BL compared to other leading MC phono preamps:
Micro iPhono3 BL MC 96 dB
MC phono from approx. $ 2500: 69 dB
** at 25cm/s for cartridges with output voltage 0.5mV (MC) and 5mV (MM) @ 5cm/S
Technologies:
6 x EQ curves: RIAA/eRIAA/IEC/eRIAA + IEC/Decca/Columbia
Gain selection: from 36 – 72 dB
Directly connected, Class A Tube State amplifier, without servo circuit
Nichicon audio power supplies
Panasonic OSCON aluminum polymer capacitors
OV4627S premium audio OpAmps (operational amplifiers)
Two paired low-noise input bipolar transistors
Specifications:
Input voltage: 15V/1.2A
AC 100 -240V, 50 / 60Hz (with iPower)
Consumption: <15W
Dimensions (LWH): 178 x 64 x 25.5 mm
Weight: 265 g
Warranty: 12 months
Specifications are subject to change without prior notice.
Available right now on Amazon: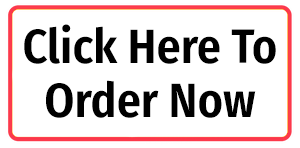 If you liked this article, please rate below.
(Visited 1,358 times, 1 visits today)