The JBL Flip 4, as its name implies, is the fourth generation of the Flip Portable Bluetooth Speaker, the biggest novelty being the IPX7 certification. In other words, Flip 4 is resistant to water to a depth of one meter, while Flip 3 was only resistant to possible splashing.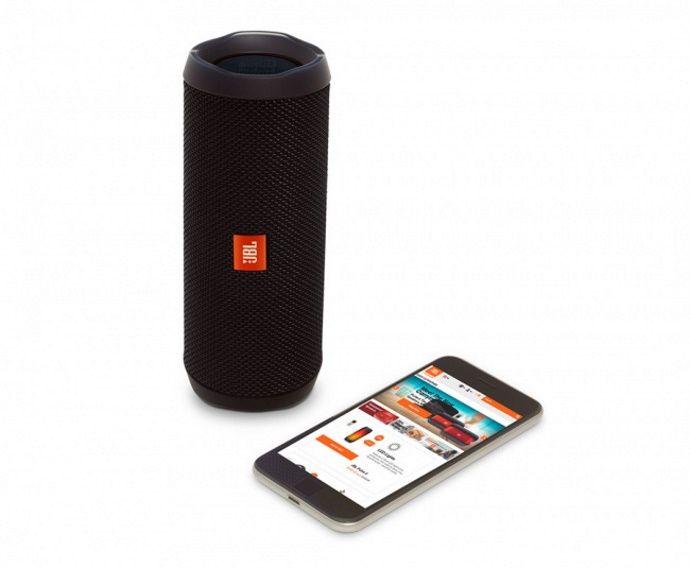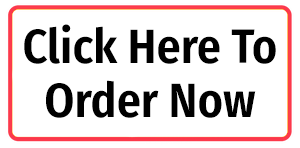 We get the impression that solid Bluetooth speakers are still a neglected category. Buyers of such devices are usually divided into those who buy (or receive) a "boombox", and those who are notorious for the prestigious Bang & Olufsen models or Bowers & Wilkins' Zeppelin. The first category cannot be expected to have some quality, and the latter is quite unavailable in price. In the middle price range of around 100 $, it is possible to get decent sound and compactness and good battery life. JBL is sovereign in this category, with its Charge, Flip, and Pulse models.
We liked the new Flip 4, which looks almost indistinguishable from the Flip 3. The design is a classic cylindrical shape, and in addition to the mesh fabric in the center, the slight thickening in one part prevents the speaker from rotating on the base, which could happen with the Flip 3. The edges, turn on button, JBL Connect buttons, as well as the AUX and micro-USB slots, are covered with rubber. Above them, there are buttons on the fabric for Bluetooth connectivity, volume up and mute, and a play button that can also be used to start a personal assistant (Siri, Google Now), which must be selected in the JBL Connect application.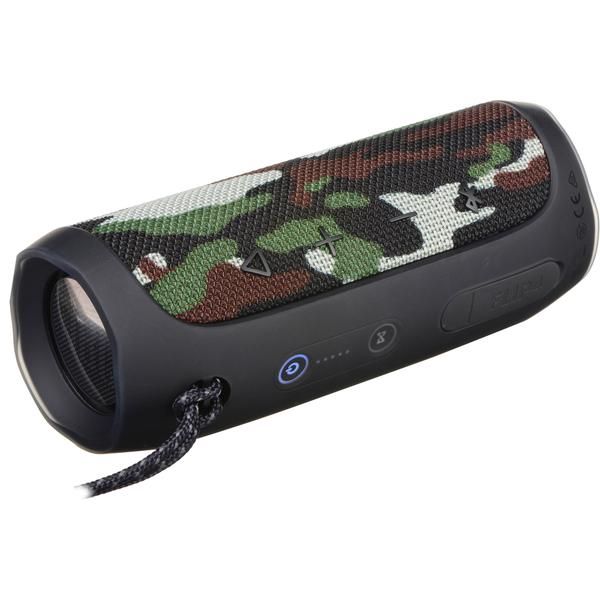 The dimensions of the speakers are 68 x 175 x 70 mm (HWD) and weigh 515 grams. Battery life is declared at 12 hours, but of course, it depends on the listening volume, so it can last shorter, but of course longer than the time stated. As with its predecessors, there are two speaker units inside the speakers with a diameter of 40 mm with a total power of 2 x 8W.
The real surprise lies in the sound quality. The new Flip 4 has far more precise bass and cleaner treble than the predecessor of the Flip 3. The sound coming from such a small device is more than impressive, especially when listening at medium volume.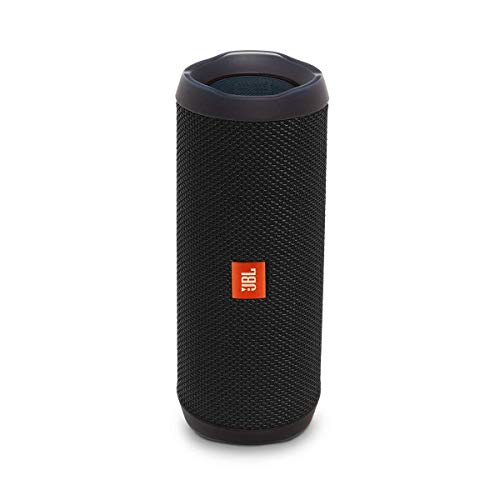 JBL Flip 4 Waterproof Portable Bluetooth Speaker - Black, Medium (JBLFLIP4BK)
Wirelessly connect up to 2 smartphones or tablets to the speaker and take...
Built-in 3000mAh rechargeable li-ion battery Supports up to 12 hours of...
Ipx7 waterproof means no more worrying about rain or spills; you can even...
JBL connect+ allows you to Link more than 100 JBL connect+ enabled speakers...
Dual external passive radiators demonstrate just how powerful your speaker...
The sound is great! When we compare this speaker with the older Flip 3 and Charge 2 – they sounded like hollow cans. And until recently, they were quite acceptable to us! The sound of Flip 4 is completely comparable to the current champion of this category, the far more expensive Bang & Olufsen BeoPlay A1 speaker.
JBL Flip 4 Features
Wireless Bluetooth Streaming: Wirelessly connect up to 2 smartphones or tablets to the speaker and take turns playing impressive stereo sound.
12 hours of playtime: Built-in 3000mAh rechargeable Li-ion battery supports up to 12 hours of playtime.
IPX7 Waterproof: No more worrying about rain or spills; you can even submerge Flip 4 in water.
JBL Connect+: Link more than 100 JBL Connect+ enabled speakers together to amplify the party.
Speakerphone: Take crystal clear calls from your speaker with the touch of a button thanks to the noise and echo-canceling speakerphone.
Voice Assistant Integration: Access Siri or Google Now from your JBL speaker with a simple button press.
Lifestyle Material: The durable fabric material and rugged rubber housing allow your speaker to outlast all of your adventures.
JBL Bass Radiator: Hear the bass, feel the bass, see the bass. Dual external passive radiators demonstrate just how powerful your speaker is.
How's the Battery Life of the JBL Flip 4?
The Flip 4 is powered by a 3.7V 3000mAh battery. JBL says that it can go for up to 12 hours of continuous audio playback, but we found this was optimistic. It might be possible to get that kind of life with lower volume levels. But if you're at a party, or just want it loud, you're looking at a couple of hours of life. The type of music you play will also vary the battery life. Listening to classic rock without a lot of basses requires less power than bass-heavy hip-hop.
JBL says the Flip 4 has a 3.5 hour charge time. That's a while, but then again, its battery pack is rather large, to begin with. No wall charger is included, just a USB cable. This connects under the rubber flap on the back of the device. The other end of it is a standard USB Type-A connector. You can charge the Flip 4 with your laptop, or any USB Type-A port that supplies power, but a wall charger will allow it to charge in much less time.
What About the Connection Strength?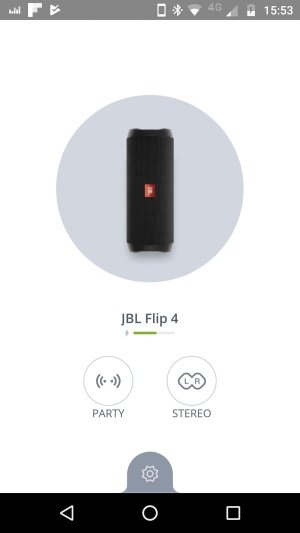 Let's circle back to that JBL Connect+ plus button for a second because this is one of my biggest complaints with this speaker. Flip shows true strength when chaining. So far, we've only managed to pair two identical JBL speakers, but Flip 4 has a new Connect + protocol, which can connect up to 100 speakers in so-called party mode (all playing the same), or, in turn, connect two speakers in a stereo pair. All you have to do is persuade all your friends to buy Flip 4, because, unfortunately, older JBL speakers can't pair with it.
So if you have another speaker and were hoping to connect the Flip 4 to it you're out of luck. This is a real bummer because the Flip series isn't so expensive that it's impossible to imagine someone buying one every time a new one comes out, and now they can't even connect them together.
Okay, rant over. Besides that, I've had no issues with the connection aspect of this speaker. The signal stayed strong regardless of where I was in the house, which practically means about 50 feet with a few walls in the way. If you're outdoors I'm sure you can push it a bit more as well, as I got well past 50 feet when I took it to the beach though, to be fair, I didn't have a measuring tape to get an exact distance.
When it comes to adjusting the volume, Flip 4 is paired with your cellphone here, that is, adjusting the volume on the speaker automatically adjusts the volume on the cellphone as well, which is easier than double adjusting "the first cellphone then speaker", but it is therefore quite difficult to adjust at the optimum volume, especially when quietly listening, for example, before going to bed.
Mode selection takes place in the JBL Connect app, available for Android and iOS. In addition, the application is also used to activate Google Assistant.
Flip 4 has a higher degree of protection than its predecessor. It is now declared IPX7, meaning it can be fully submerged in water at depths of up to one meter. We don't try that often, but the protection should be sufficient for summer showers or unintentional bathing.
Conclusion
In short, this is a speaker that you can carry with you wherever you go, weighs 500 grams, is water-proof, and can last the entire weekend without charging. It will be enough for a mini party of two, four, or even six. And only when it merges with other Flips 4 – the sky is the limit.
You can find a manual here: JBL Flip 4 User Manual
√ Check The Price And Read Customer Reviews √
JBL Flip 4
Pros
Loud and full sound
Durable, waterproof design
Available in different colors
Built-in microphone
Well-priced for everything you get
Cons
Wall charger not included, just the USB cable
JBL Flip 4 Specifications
Bluetooth version: 4.2
Support: A2DP V1.3, AVRCP V1.6, HFP V1.6, HSP V1.2
Transducer: 2 x 40mm
Output power: 2 x 8W
Frequency response: 70Hz – 20kHz
Signal-to-noise ratio: ≥80dB
Battery type: Lithium-ion polymer (3.7V, 3000mAh)
Battery charge time: 3.5 hours @ 5V1A
Music playing time: up to 12 hours (varies by volume level and audio content)
Bluetooth transmitter power: 0 – 9dBm
Bluetooth transmitter frequency range: 2.402 – 2.480GHz
Bluetooth transmitter modulation: GFSK, π/4-DQPSK, 8DPSK
Dimensions (H x W x D): 68 x 175 x 70 (mm)
Weight: 515g
If you liked this article, please rate below.
(Visited 1,352 times, 1 visits today)