Today we will tell you something about Onkyo CP-1050 turntable. Read our review and decide if this is a good deal for you for the price below $1000.
Disclaimer: If you purchase through links on our site, we may earn an affiliate commission. Read More
For a long time now I have been slightly watching the completely dormant collection of vinyl records I have collected over the past years. At one point, I sold out most of the records and completely turned to create a quality audio system with a primary digital sound source, with the promise of myself that sometimes I would listen to some worthy records.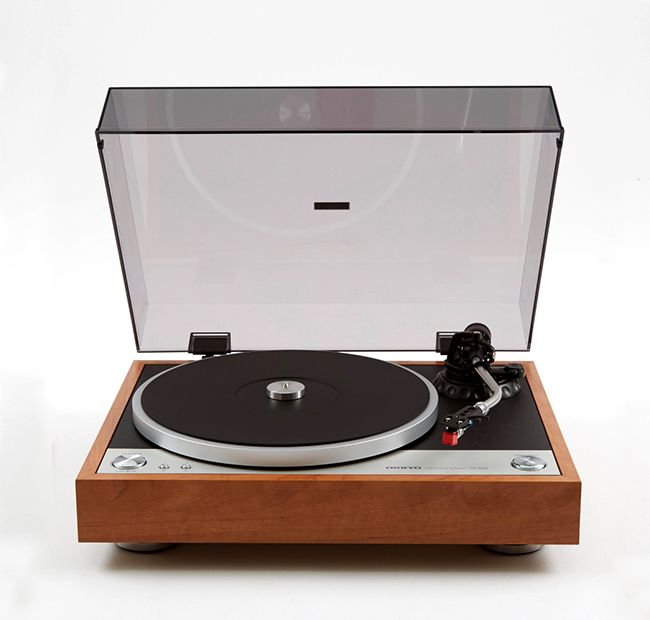 I have often done this as a small obligation and a pleasure, but for various reasons never enough or systematically. So recently I decided to put into operation some of the turntables that were also left in the collection, but somehow I didn't have the will to wake up an old Thorens 160 or an idler drive legend from the Lenco world. It's winter, though, and the old people need their peace. It occurred to me that I never had a higher-quality Direct Drive turntable in my entire career, and somehow the idea of ​​integration such a turntable was born, but I provided a few other small details as a condition. I primarily wanted a construction without a plastic body, built-in amplifiers, but with some room for small modifications and of course the price of the "budget" rank. Aware that digital will continue to be the backbone of the system, I was interested in a small worker who I have no problem reproducing records. To look at top-notch construction with an expensive needle that climbs ditches, channels, and unyielding dust at the bottom would be painful and irresponsible. But with these editions, I intended to be carefree and, depending on my mood, afford a small time machine in an era where I was just learning about music, but also a memento to those who supported me in my hobby until I had no income. So I turned to read, researching, and finally found a model that met almost every condition I set. The Onkyo CP-1050 also had the look of celebrity predecessors, and at least on paper was all I could want at the moment.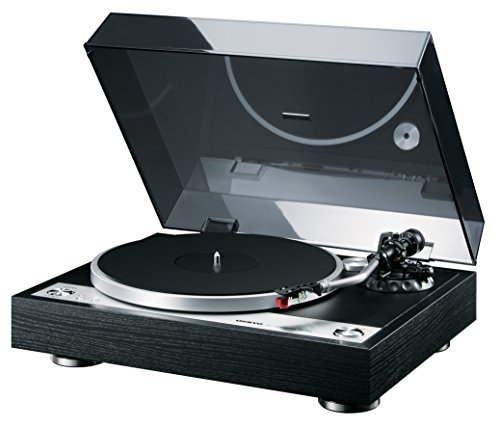 Onkyo CP-1050 Direct-Drive Turntable
Smooth Low-torque direct-drive motor
Die-cast 12-inch aluminum platter with quartz-lock control for precise and...
Solid anti-vibration MDF cabinet construction with black wood grain finish
Signal-to-noise ratio over 60 dB
The turntable base is made of solid thickness MDF and, at a glance and knocking on the case, seemed to be a solid and well-made piece of construction that is almost crucial in this case. The 12-brush brushless DC motor is quiet and precise, and with the use of the already notorious Quartz-lock system and low torque drive, there is no problem in transmitting noise and vibration to the base structure and further to the turntable tonearm and cartridge. Furthermore, there is also an excellent casted aluminum plate, which comes in combination with a soft and thick rubber mat, which itself serves as vibration protection, as well as a guard of the surface of the record in rotation.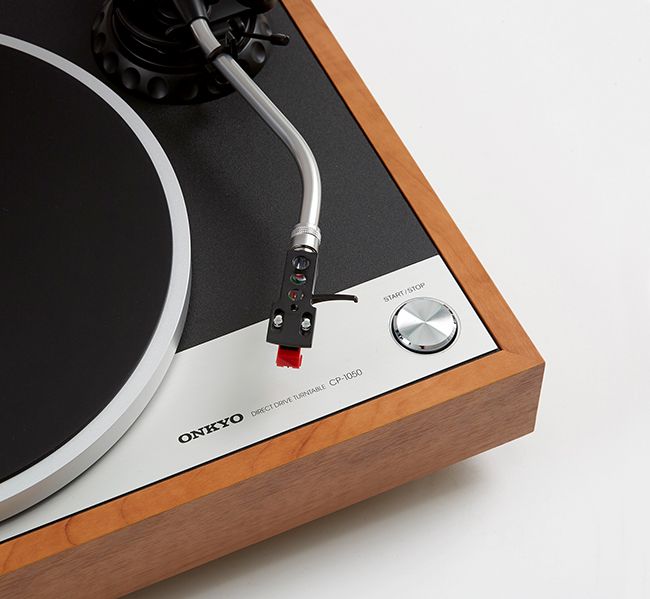 The tonearm is of the classic "S" design and is 230 mm long with really well-executed PTO bearings that maintain its position and average gentle and precise lift. The vast majority of custom cartridges will have no problem interacting, and with the turntable comes the Audio-Technica model, which may be the weakest part of the integration. However, with some effort and careful adjustment of the anti-skating weight, good results can be obtained. The lever offers no VTA adjustment.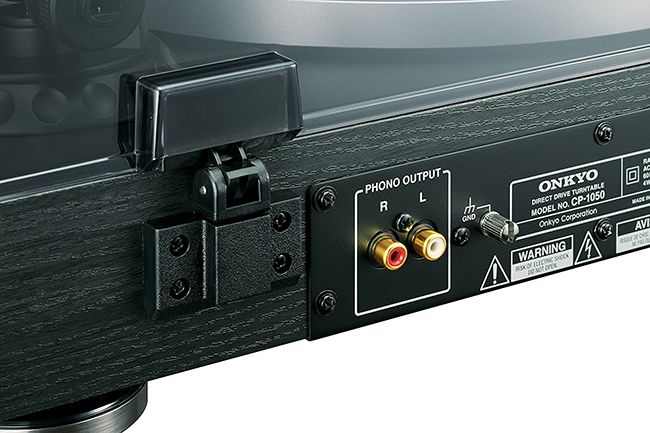 The Onkyo CP-1050 also comes with gold plated RCA connectors, a detachable power cord, and comes with an acrylic lid that can be removed as desired. Please note that the turntable does not have a phono preamp and that it is necessary to plug it into the appropriate inputs on the amplifier that have such input or to obtain an external preamp. The speeds offered by the turntable are standard 33.3 and 45 rpm, while the lower surface has anti-resonant legs with really usable height adjustment.
Test Mode
As a preamp for the turntable, after a few handy models, I used a cheap but extraordinary Rega MINI A2D that, although cheap, delighted me with a powerful, full-blooded, compelling sound that lacked anything crucial. For a configuration like this, I almost can't imagine a better partner. Inside the small case, apart from the excellent-sounding basic electronics, the Mini A2D also offers a USB output that can be connected to your computer if desired and can easily digitize the panel collection. Several speakers and interconnects were changed during the test, but more on the hearing test. In addition to the needle pressure balance and the quality control test set, there were no additional tools required to get started. With the parameters unpacked and adjusted, it didn't take half an hour to start testing. Of course, the engine had previously been left idle for almost 24 hours and I have to admit it didn't shake it at all. The housing remained cool and the engine was just lukewarm.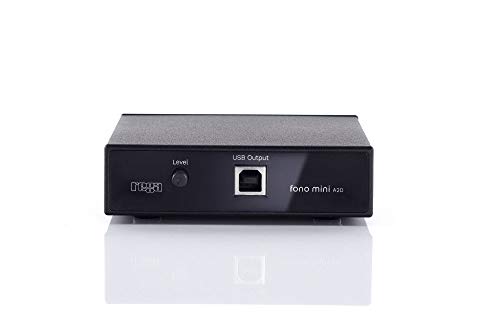 Let's go with the first record …
Hearing Test
For a long time, I have had the need to listen to the extremely dear Come Taste the Band album, which is a bit delayed in Deep Purple discography, but although easier to listen to and without more prominent moments, it was finely produced and was a great first insight into the sound of the turntable. The sound as a whole was rich, full of substance, dynamic but somewhat closed. The detail was sufficient, while space in width could be judged as good, as was the depth and definition of the bass area. It was similar to other music templates. After that, I have decided to change the cartridge. Now on the turntable is the legendary Shure M95ED, which brought in much more detail, deepened the sound and moved it significantly toward the listener. Pink Floyd's live album "Pulse" had an extraordinary feel for the dynamic and the atmosphere of a live performance with a well-connected sound picture. The slightly smaller dynamics, the little added warmth and attractiveness, and the instability of the edges of the space are all resentments addressed to more expensive devices. It was especially impressive to hear vocals (Jane Birkin) that had a natural character but also many qualities in terms of volume, space, and a slight sound of a vinyl sound source, which is difficult to define but is notorious. I don't think there is an audiophile who would even blindfold consider listening to a digital sound source even if we were to abstract a little "crackling" of old black vinyl.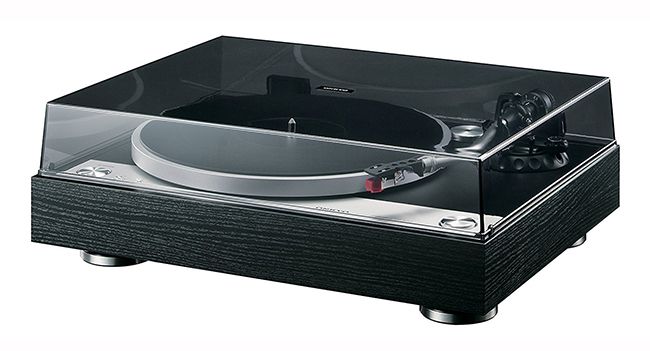 Finally, it was time to pull out the last cartridge that was at hand. The Grado Gold is certainly the best choice and combination of a pronounced analog sound architecture, impressive presentation of details and dynamics that the previous two models could not compete with. In the sound disappeared of somewhat overstated warmth (Shure), and space gained more volume and stability. John Davis playing the music of Liszt and Schumann in a really interesting recording was clear in every tone, detailed and full of harmonics and sounds that did not collide and compete. A performance that concluded this long test but also clearly signed it. On the high-end turntable there were also the finesse and perimeter details of the recording, which were inaccessible in this combination with an even quieter and darker background, but what was heard from the tested integration was truly impressive in a completely different price galaxy.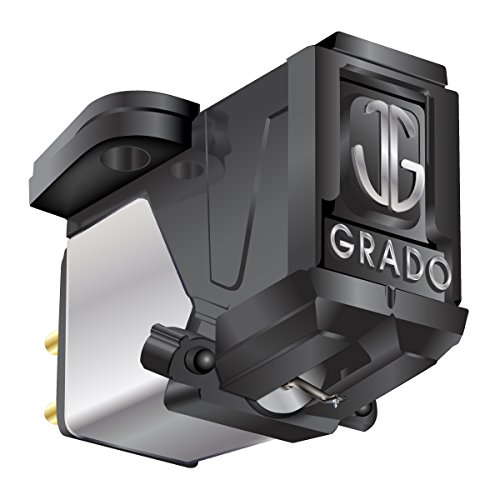 And What Now?
There is no doubt that this question is inevitable when a test appears on the test which is simply a shame to put in the box and return to the distributor. There is room on each turntable for a bit of improvement, play, tuning, and tuning. Onkyo has done many important things with this model without complications, exaggerated expectations, or advanced technological solutions. This approach has undoubtedly produced results and reconciled those who expect a "Plug & Play" player from the purchased turntable with those who would like to refine it a little more. Neither side will be disappointed.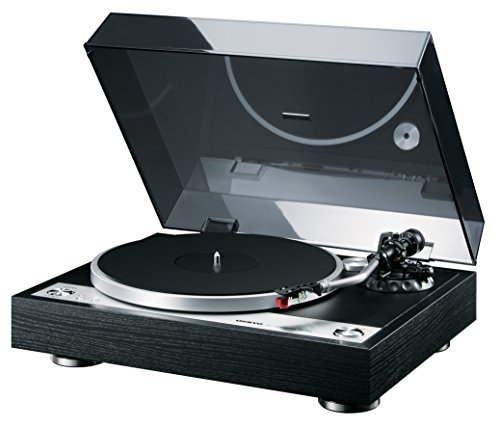 Onkyo CP-1050 Direct-Drive Turntable
Smooth Low-torque direct-drive motor
Die-cast 12-inch aluminum platter with quartz-lock control for precise and...
Solid anti-vibration MDF cabinet construction with black wood grain finish
Signal-to-noise ratio over 60 dB
You can find a manual here: Onkyo CP-1050 User Manual
√ Check The Price and Read Customer Reviews √
Conclusion
The Onkyo CP-1050 turntable has earned my unreserved recommendation on the test. It's great! On the other hand, its market success depends primarily on the competition. Pro Ject, Rega, Audio-Technica, and other competitors are very close and therefore it remains partly regrettable that the manufacturer did not have a little more determination to deliver an excellent turntable with just a slightly better cartridge. The rest – 5 out of 5!
If you liked this article, please rate below.
(Visited 15,111 times, 5 visits today)