Technics SL-1210GR Complete Review And Hearing Test
Today we have an opportunity to review a successor of a legend: Technics SL-1210GR turntable.
Disclaimer: If you purchase through links on our site, we may earn an affiliate commission. Read More
If Technics has gained worldwide glory, then it is, without doubt, the SL-1200 turntable that is still considered to be one of the best-selling audio devices of all time. It has cult status, was the indispensable tool of many DJs and global reference when we consider commercial turntables. This turntable experienced many reincarnations, so that at one point, with the emergence of a CD player, he slowly and safely went into oblivion. But not for long.
Production was never stopped. Moreover, numerous upgraded versions appeared on the market, but the old glory and the amount of sold items drastically fell. Eventually, it occurred when it seemed that the SL-1200 went to the storeroom of history, but at the same time, no one was counting on the return of dead media, ie vinyl. In this resurrection, a new model of legend has emerged, but this time at a high price. Technics justified this with radical upgrades, top quality materials, and new concept and technology, but still has a bitter taste in the mouth. What was once available became the subject of wet dreams. We're talking about $ 4.000, how much it cost a new, limited series of SL-1200G/GAE/MK2 turntable.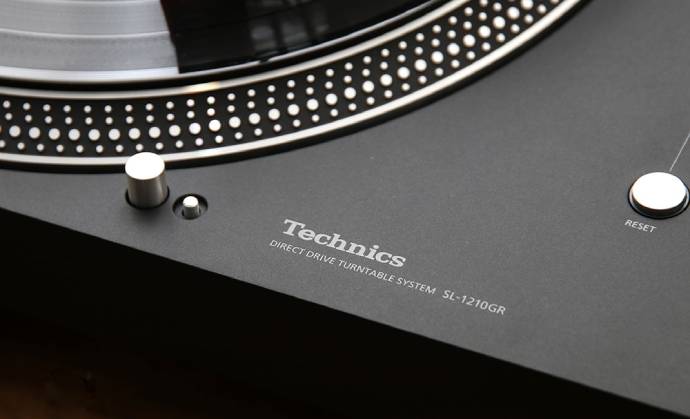 The first model of the series is launched on the market, to pick up the creams and glory. After that manufacturers are to offer a lower, or more acceptable, variant. This has been seen a million times in the automobile, and almost identical in the audio industry, even in the case of new SL-GR turntables. This has been seen a million times in the automobile, and almost identical in the audio industry, even in the case of new SL-GR turntables.
However, the new Technics SL-1210GR goes far beyond the initial DJ and commercial audience and turns to that audiophile audience. If you dig a little bit online, you will find many reviews that emphasize that the SL-1210GR represents a great turnaround and is just a new, far more sophisticated product. But is that the case?
We could say that, but not only in the light of the price that still exits from the expected but also by the significant technological advancements. First of all, there is a newly developed 'direct drive' engine (with which Technics in the early 1970s had made a commercial revolution), and then the turntable base that was far better resolved and made, and it feels in the moment when you try to lift this turntable, mechanically more precisely constructed tonearm and ultimately a more advanced electronic / software system that takes care of turntable work.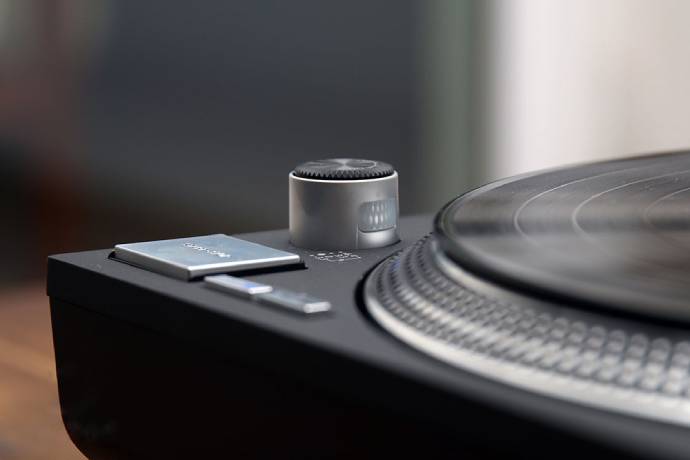 The link to the previous models continues to exist not only in terms of looks but also in features that enable different rotation speeds, the famous start / stop button and the pitch control(precision acceleration and slow down of the platter) without which many DJs would tear their tears if there is not. But let's get back to the 'direct drive' engine.
Generally, the turntables by type of the drive are divided into 'belt drive' and 'direct drive' turntable. Both drives have the same task, which is turning the platter. And while the 'belt drive' constructions are based on separate engines that rotate the plate, 'direct drive' is, as the name suggests, the motor directly connected to the platter. Both concepts have their advantages and disadvantages, and the fact is that most of the manufacturers have embraced the 'belt drive' concept because the other one is a concept with more negative than positive features.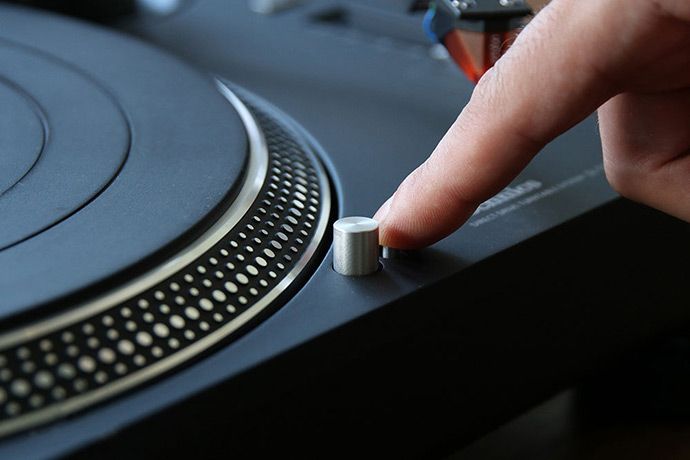 Pressing the button raises the lamp that illuminates the stylus. An extremely useful and practical solution, especially in dark conditions.
But the fact is that 'direct drive' nevertheless in the basic idea has a significant advantage as the engine power directly relies on the rotation of the platter. Furthermore, direct-drive motors operate at a lower speed(lower RPM) and due to minimally generated vibrations cancel the negative vibration effect on the signal and noise ratio. Finally, they are more reliable at work and longer-lasting.
On the other hand, there is also a big problem with almost all direct-drive motors, as well as the older SL series turntables. It is about 'cogging', a motor problem whose parts are permanent magnets that attract all magnetic materials, including the motor core. As the steel core occupies a fixed position, while the magnets rotate, due to interaction and unequal appealing forces, uneven rotations occur. Pictured out, try to show the drum rotation in the washing machine and you'll be clear about what I'm writing about and what's the biggest problem with the 'direct drive' motors.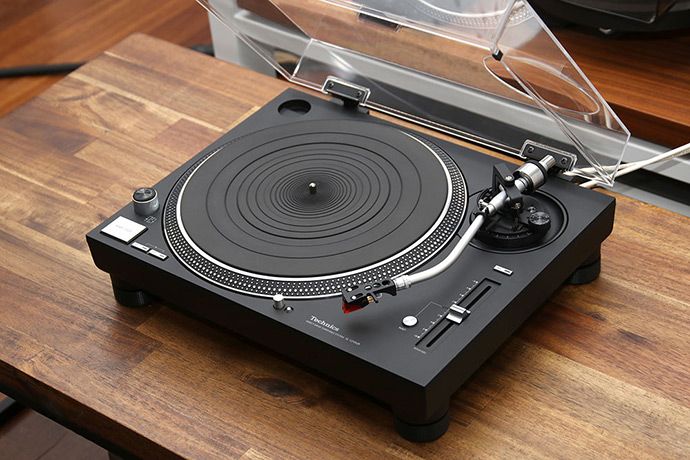 Technics SL-1210GR is the winner of IF Design Design Awards in 2018.
'Belt drive' turntables use motors that solve the problem of uneven rotation with a higher speed, i.e., the number of revolutions. But higher speed also means creating more vibrations. If you look at the high-end turntable, irrelevant from what era, you will notice that the belt drive engines are well separated from the base and that the manufacturer wants to achieve the insulation of the platter from a vibration that the motor generates.
Sale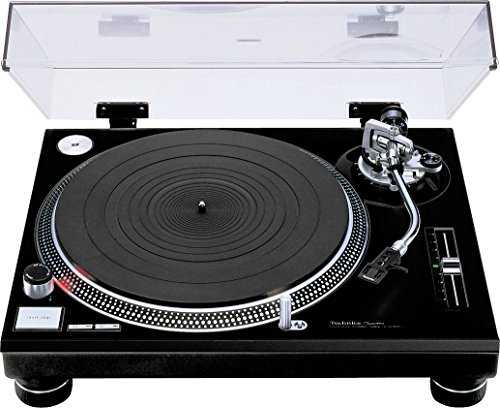 Technics SL-1210MK2 Professional Turntable
Quartz-synthesized direct-drive turntable
Continuous-pitch adjustment up to &plasmin; 8%
0. 01% wow and flutter, -78dB rumble
Precision molded aluminum die-cast cabinet
Heavy rubber base
The problem is that the belt is subject to change in the sense of the material itself (most often the rubber) which expands over time and changes properties depending on the conditions in which it is located. Look at this as a winter and summer car tire. Therefore, at higher temperatures, the belts are stretched, while the lower ones are stiffer. Overreacting? I would not say because most of the "belt drive" turntable manufacturer just suggests replacing the belt after some time. Also, keep in mind that of crucial importance for proper reproduction is the balanced rotation of the platter and then everything else.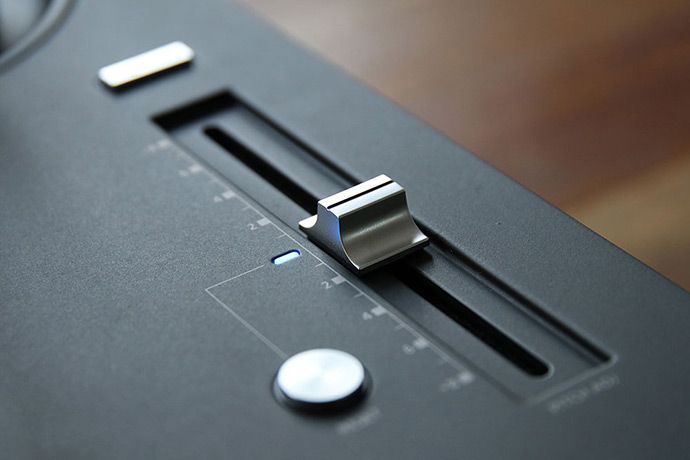 Pitch control – A button that slows or accelerates the rotation of the platter. There is also a switch that automatically resets the speed to the factory setting.
In recent times, different materials have emerged from which belts have been designed to avoid changing properties over time. You will see one of these in the Kuzma high-class turntables where the belt is made from one piece of swirling plastic.
However, Technics remains faithful to its original concept, but this time aware of the lack of a 'direct drive' concept, it offers a new engine version of the engine completely without 'cogging'. The problem is solved by developing a non-core motor with the single and double rotor (depending on model) and circularly placed magnets. This resulted in a consistent rotation of the platter assisted not only by precise mechanics but also by advanced microprocessors that monitor and control the operation of the motor.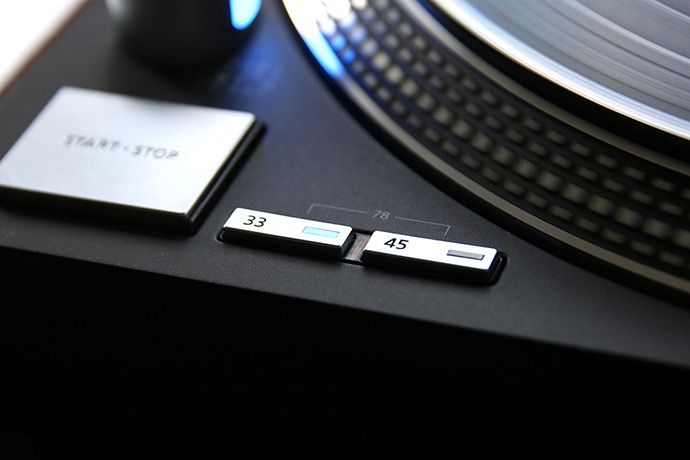 Speed selection switches. 33, 45 and 78 (by pressing 33 and 45) RPM.
Compared to the SL-1200 MK5 model, the latest upgraded version, the platter now weighs almost a kilogram more. It is made of a cast aluminum piece and strengthened by crossbars to achieve greater strength. The full speed of 33.33 rpm comes in just 0.7 seconds. It should also be noted that the base is made of double-cast aluminum and that the base and the platter are additionally covered with rubber to absorb vibration. There are more advanced solutions from which we conclude that this is a significantly improved turntable from what we remember over the past decades.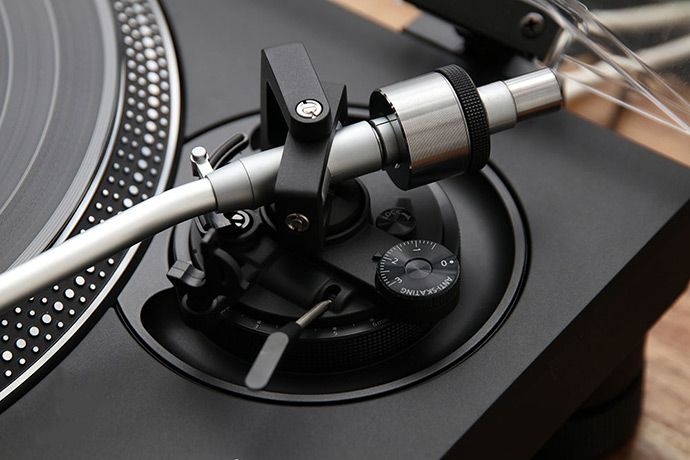 Aluminum 'S-shape' tonearm is a recognizable shape and there are no radical changes to this. However, the bearings have been improved to achieve greater precision. There is also the possibility of adding auxiliary weight, which allows a larger range of cartridges to be selected. The headshell is still detachable and comes as a standard with a turntable.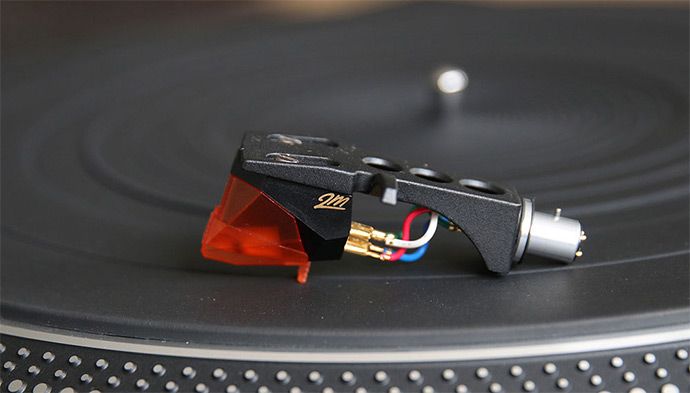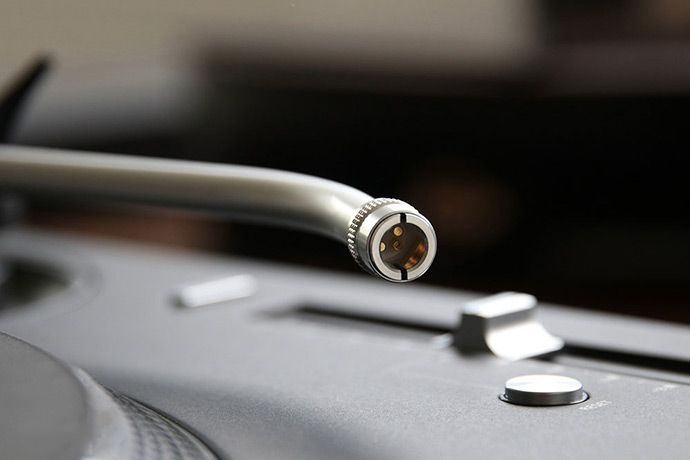 The removable headshell allows users to quickly change the cartridge if they have one or more detachable headshells with the pre-installed cartridge.
The turntable is made at an enviable level. I do not have any objections, rather, I would say that it is an exemplary specimen of how the turntable should look like in the price range. Okay, maybe I have one objection, which is the position of the power cable. It is located on the underside and is not at hand reach, just like a slightly unscathed attachment of the ground.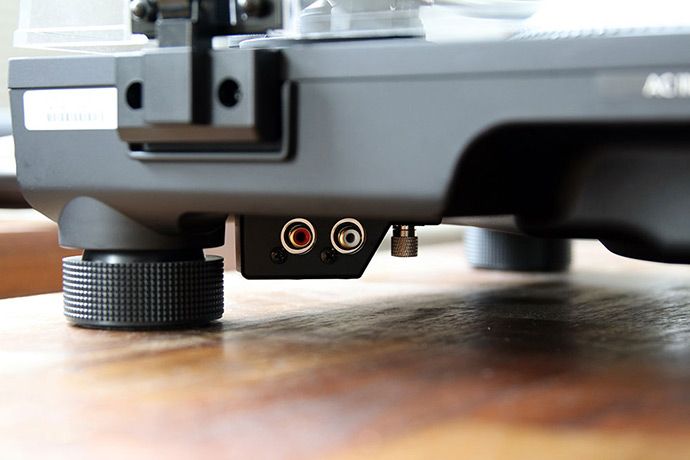 Cable and ground connections.
But this is a complaint of more practical rather than qualitative nature. It is also positive that the power cable can be disconnected so that the user can provide a better quality cable for further enhanced sound.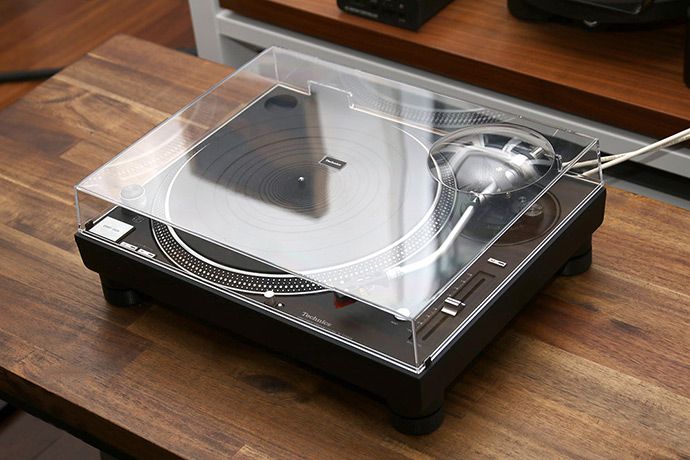 A bonus to the whole story we have with an integrated cover that you will not have to buy separately, as usual, the various manufacturers offer, and we all know that the cover is necessary because the dust is the biggest enemy of every turntable.
I was given a turntable with the pre-installed Ortofon 2M Red cartridge to the test, so I was able to install it and set up shortly. I checked the tracking force (VTF) and anti-skating while VTA I did not touch. Of course, I tried to put the turntable in an ideal horizontal position where I used the Clearaudio turntable level gauge. There is also an excellent solution on the feet on which the turntable base was set.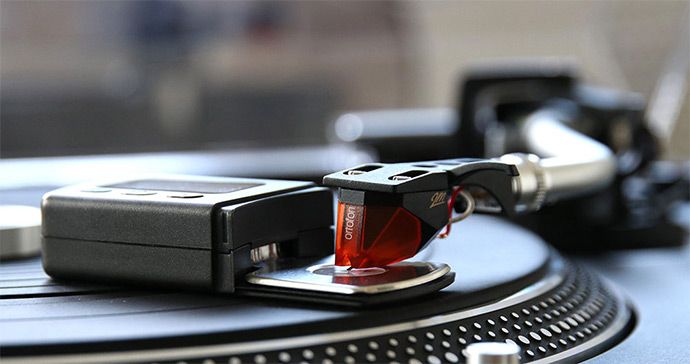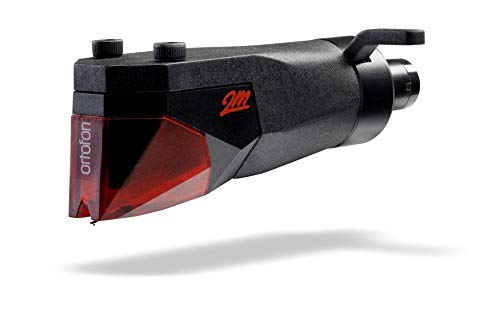 Ortofon 2M Red PnP Moving Magnet Cartridge
Universal mount fitting a wide range of S-shaped tonearms
Upgrade from stock cartridges
The Ortofon 2M Red is an all-purpose cartridge that delivers open, dynamic...
The Ortofon 2M Red features an Elliptical diamond
Can be upgraded with an Ortofon Stylus 2M Blue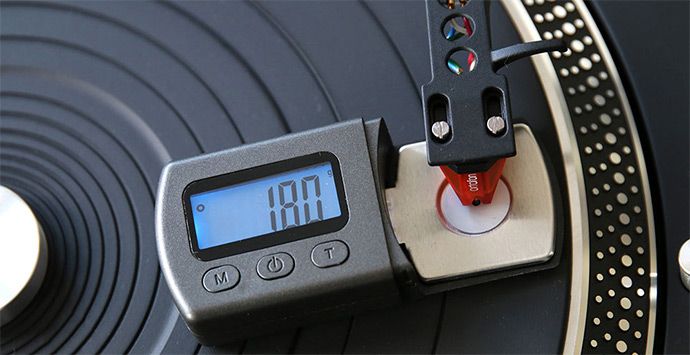 Stylus tracking force(VTF) is set according to the cartridge manufacturer's recommendation.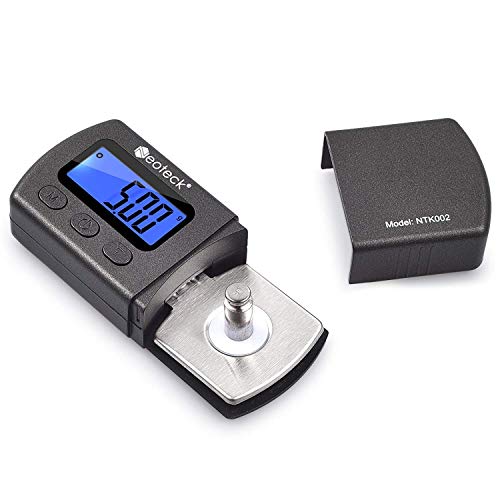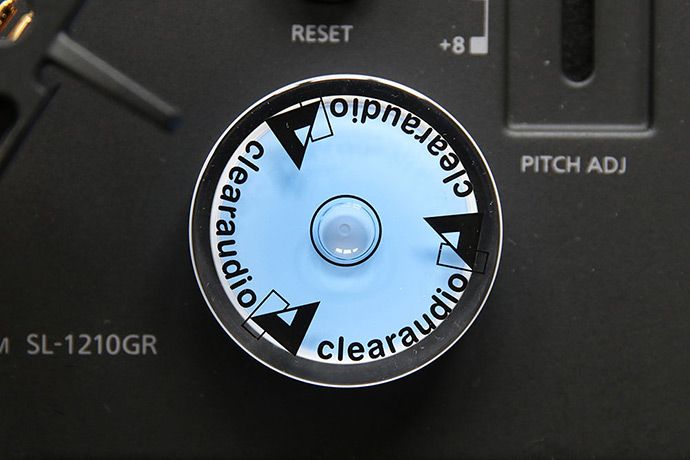 Clearaudio Level Gauge has helped bring the turntable to an ideal horizontal position. Of course, some similar level gauges can also be used.
The anti-resonant feet of the turntable base are also tools for achieving a horizontal position.
Technics SL-1210GR Hearing Test:
Otherwise, the new Technics SL-GR turntable carries two labels, SL-1200GR and SL-1210GR. The difference is only in finishing, silver (1200) and black (1210). Everything else is completely identical. I like black finish because it works somehow more stylish and harmonious, but at the end of the day, whatever you choose has nothing to do with the sound quality.
Of the other components that make the turntable integration, I used the Clearaudio Nano turntable preamplifier and Marohei Cables CT Reference custom made phono cables.
Honestly, I have no experience with the initial SL-1200 models apart from my youth in the clubs, where by morning I was convinced by DJs and vinyl that I'd be better off with them than at home in bed. To be honest, in the golden age of the SL-1200 model, I used a Pioneer turntable that I do not remember very well, but that does not matter. At that point, I did not consider myself an audiophile and I did not even try to detect the sound differences between the turntables or any other HI-FI component. At that time, it was more important to listen to records and enjoy music. I'm not saying that I do not do it now, but the perspective has changed a lot, and in the last few years I intensively listen to the turntable in my system so I claim the right to write how I know how to notice certain parallels.
On/off switch is also the source of the strobe light to check the correct rotation of the platter.
Among other things, my experience is based on the tens of listening to turntable and turntable integrations back in ten years, in the systems of my dear friends, both in presentations and in familiar terms. All this experience further formed me as an audiophile. We could discuss until dawn as to whether anyone could even call an audiophile who does not have a turntable, but the fact is that analog sound represents the closest reference to what we hear in nature.
In the end, if you want to hear the natural sound from the turntable, it depends on multiple factors, starting with the records, ie vinyl. Nowadays, when vinyl has returned to the limelight and became a hit, we have bad releases more than ever. I'm talking about digital masters and digital postproduction that are transferred to vinyl only because they will be sold better than obsolete CDs in the age of streaming music. Consequently, we have a lot of crap quality on vinyl for concrete money. No worse than listening to digital artifacts, otherwise so characteristic for CDs, on a vinyl. In this case, it is certainly better to buy a CD release because there is a huge possibility that it will sound better. If not a CD, then some audiophile hi-res audio track.
But there is a big IF here, and that says the next one – if you buy the right thing, analogously recorded, processed and transferred to vinyl – you enter a completely different world. Unfortunately, this real thing in today's production often costs respectable money, so quality releases range from about $40 and up. For example, for Kind of Blue, Miles Davis, in Mobile Fidelity Sound Lab release you will pay $90, while you will drop about $750 for the same title in Classic Record (out of print for a long time).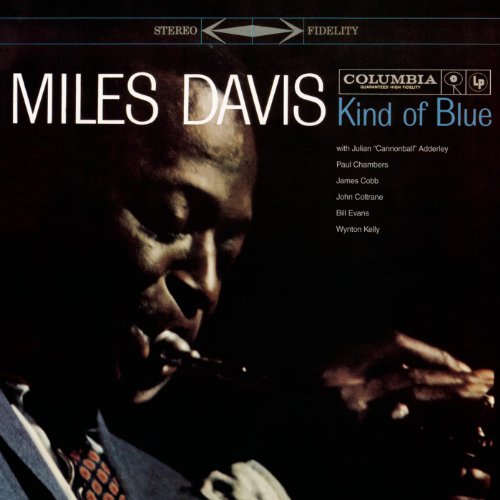 Of course, it is not all so bad because luckily there are millions of records created in the '70s and' 80s of the last century which still sound great now. Clearly, during this period, you are looking for popular music, but also timeless classical works and performances. With little attention and will, you can find premium (NOS) editions for up to 15 to 25 $, which is way less.
To test Technics SL-1210GR I used mostly new records of different genres. I'm not going to write that it was an audiophile or in any way special edition because I did not buy records according to such criteria but by the type of music and the music content. It is a huge bonus for me if this album, which means something to me, I can buy in some superior edition. For example, I recently bought Ole, John Coltrane in the Rhino release although I know there is a much better and more expensive edition (ORG Records). But that album is missing in the record collection, I have not listened to it, and I do not see the reason why it should be delayed just because I do not have the money to buy a three times expensive edition.
With the pre-installed Ortofon 2M Red cartridge, the Technics SL-1210GR provided a rather open and balanced sound. I have to admit I was pleasantly surprised by the amount of detail and the precise sound image. With a surprisingly good timbre, the separation of instruments was also very good.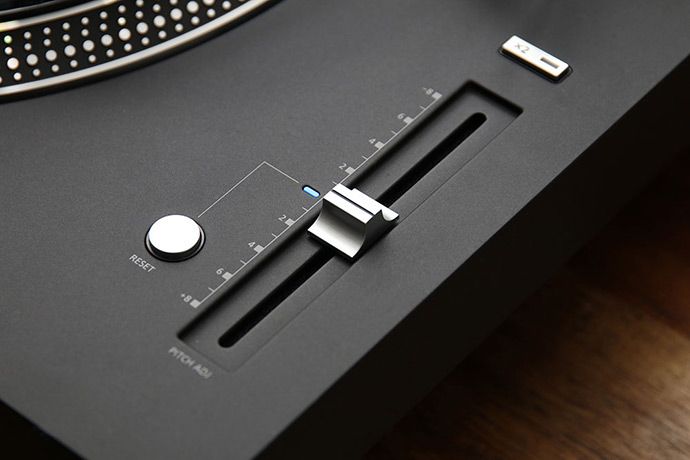 Of course, the sound changed depending on the recording material itself, i.e. the record, but can generally describe it as calm and with no excess in the bandwidth. Technics SL-1210GR also showed as a turntable that achieves excellent timing and rhythm.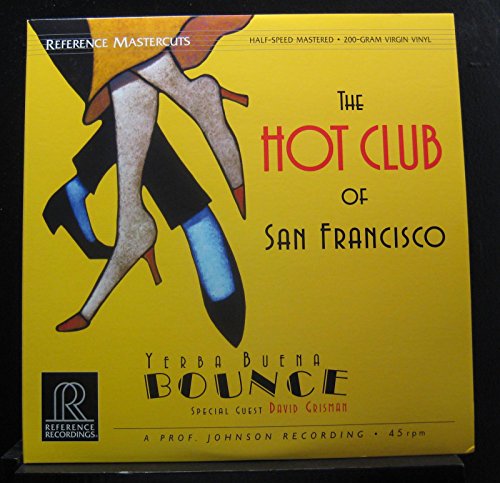 Maybe the best example is the Yerba Buena Bounce, The Hot Club of San Francisco (Reference Recordings, 2011). Guitars, double basses, violins, and other instruments, in lively gypsy jazz compositions, besides acting convincingly, harmoniously depicted the beauty of this musical genre. In other words, there was no overlap or masking, rather than transparent insight into the composition itself.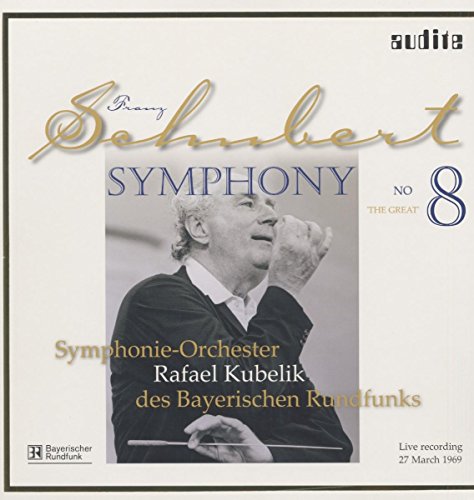 Perhaps the biggest surprise came at the time of listening to Schubert's 8th symphony (Rafael Kubelik, Symphonie-Orchestra, Des Bayerischen Rundfunks – Audite, 2005) when I heard how the dynamics were transferred. This also applies to micro and macro dynamics. In the first movement, except that the composition spreads well on the sound stage, otherwise very well defined, I could feel the calm character and fluidity of the notes, which very quickly translate into a powerful dynamic deflection. There is such a sudden transition in this movement, but also subtle shifts of a fiddle bow on the strings, as well as the sound of the brass section. Such an upward and downward movement, with the persuasiveness of instruments and dynamics, depicts the life of the composition and tends to create the illusion of listening in the concert hall.
When you hear something like this, when you understand what you are doing, then you do not want to place old, worn records on this turntable, but looking at how to get an even better release because you want to hear more.
And precisely because of this, from the beginning until the end of the testing I could not get rid of the impression that the Technics SL-1210GR simply cries for a better cartridge. Far from it that the Ortofon 2M Red is not good, but this kind of turntable needs something better. Specifically, I would say that this is an audiophile device that can provide sound quality at an enviable level. I do not see the place for some DJ cartridges, as well as the use in clubs where the record will rotate back and forth. Instead of it it should be used in a highly complex HI-FI system. So, if you can, reach the bar for the first next Ortofon MM 2M series cartridge or even better for some MC cartridge.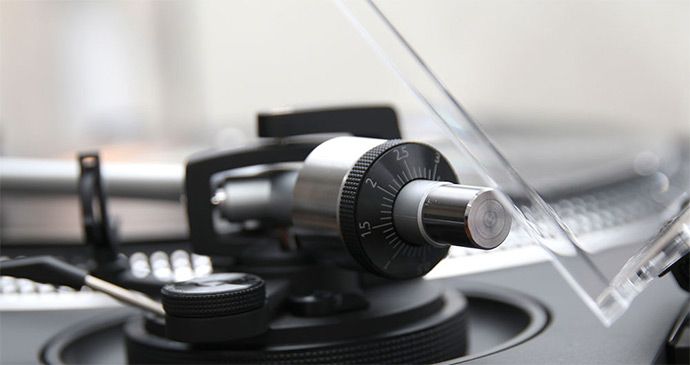 In addition to the standard, additional weight can also be mounted on the tonearm, which also comes in the package.

√ Check The Price and Read Customer Reviews √
Conclusion
In the price range of around $1500-$2000, the cost of the Technics SL-1210GR, puts the potential buyer in a position to take a look at what the competition offers in that price class. Clearaudio, Pro-Ject, Rega, and others, also have praised models of similar price. However, as much as I remember, none of them is a direct drive turntable, nor does it have such a rich background. The Technics SL-1210GR represents a mature step in the quality of reproduction and creation compared with older brothers crowned with the legendary status. Nostalgics could come to their own but also all those who are looking for a reliable analog partner for high sound achievements. I would conclude that the Technics SL-1210GR is not a beginner's turntable and that as such there is no built-in pre-amplifier or analog/digital converter so you can transfer your records to MP3 or any other digital format. Such 'modern' turntable, however, look in some other, lower price classes. This is a turntable with which you can build a top-of-the-range HI-FI system that guarantees long-term use. I believe this is enough for the recommendation.
The manual is located here: Technics SL-1210GR Manual

Pros
Unparalleled timing and grip

Seismic bass

Fantastic build quality

Incredibly versatile
Cons
High asking price

Slight lack of resolution
Technics SL-1210GR Specifications
Turntable section
Type: Direct Drive Manual Turntable
Turntable Speeds: 33-1/3, 45 and 78 r/min
Adjust Range: ±8 %, ±16 %
Starting Torque: 2.2 kg-cm
Build-up Characteristics: 0.7 s. from Standstill to 33-1/3 r/min
Wow And Flutter: 0.025 % W.R.M.S.
Rumble: 78 dB (IEC 98A weighted)
Turntable Platter: Aluminum diecast
Diameter: 332 mm
Weight: Approx. 2.5 kg (Including rubber sheet)
Tonearm Section
Type: Universal Static Balance
Effective Length: 230 mm
Overhang: 15 mm
Tracking Error Angle: Within 2° 32′ (at the outer groove of 30 cm record)
Within 0° 32′ (at the inner groove of 30 cm record)
Offset Angle: 22°
Arm-height Adjustment Range: 0 – 6 mm
Stylus Pressure Adjustment Range: 0 – 4 g (Direct Reading)
Headshell Weight: Approx. 7.6 g
Applicable Cartridge Weight Range(without auxiliary weight): 5.6 – 12.0 g
14.3 – 20.7 g (including headshell)
(with auxiliary weight): 10.0 – 16.4 g
18.7 – 25.1 g (including headshell)
Cartridge Mounting Dimension: JIS 12.7 mm (1/2″) interval
Headshell Terminal Lug: 1.2 mmφ 4-pin terminal lug
Terminals
Audio Output
PHONO (Pin Jack) x 1
EARTH TERMINAL x 1
General
Power Supply: AC 110 – 240 V, 50 / 60 Hz
Power Consumption: 11 W Approx., 0.2 W (Standby)
Dimensions (W x H x D): 453 x 173 x 372 mm
Weight: Approx. 11.5 kg
Accessories: Turntable, Turntable sheet, Dust cover, EP record adaptor, Balance weight, Auxiliary weight, Headshell, Overhang gauge, Screw set for the cartridge, PHONO cable, PHONO earth lead, AC power supply cord, Owner's Manual
If you liked this article, please rate below.
(Visited 24,791 times, 4 visits today)