Audioengine A2+ Powered Speakers Review
Beautiful Design With Clear, Warm Sound – Audioengine A2 + Review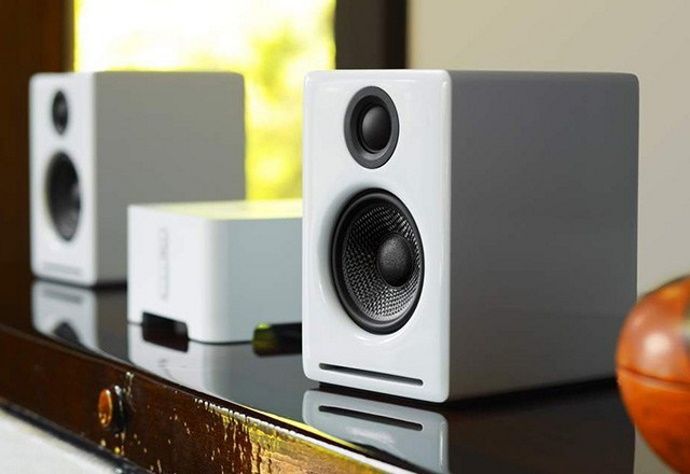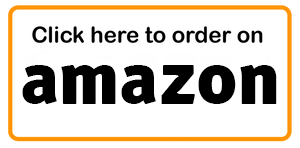 A new version of the very popular A2 + speakers from Audioengine company, A2 + Wireless brings equally warm sound and simple design, but with added practical features. Priced at $ 269, A2 + wireless speakers from Audioengine are designed for small rooms and to pair with desktops. These speakers are compact and easy to set up while delivering powerful sound. With a height of 15 cm, a width of 10 cm and a depth of 13.3 cm, these speakers easily fit on a desk or shelf in a small room, and with multiple inputs, you can use them almost anywhere.
Unboxing Audioengine A2+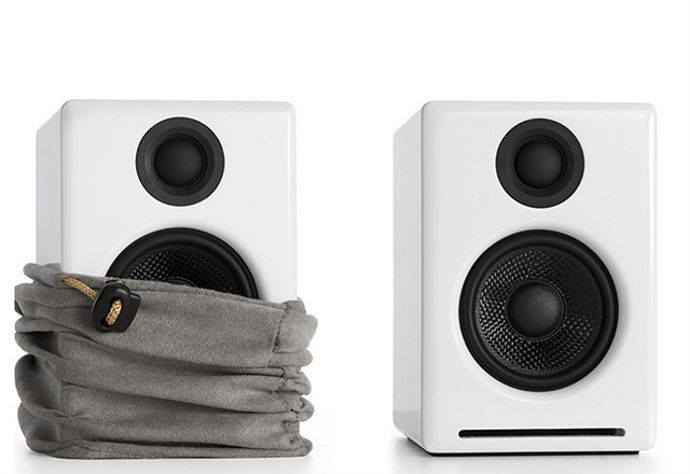 Audioengine made sure that A2 + speakers act as a high-quality product, judging by the packaging. After you open the box you come across two soft bags containing accessories for these speakers. Below you will find speakers and some paperwork. The speakers also come in a soft bag and are well coated to protect their clean, modern design. Inside the accessory, the bag is everything you need to connect and empower these speakers. Setting up is simple without the necessary cables. The multitude of ways you can connect these speakers gives you many options for creative settings.
Audioengine A2+ Design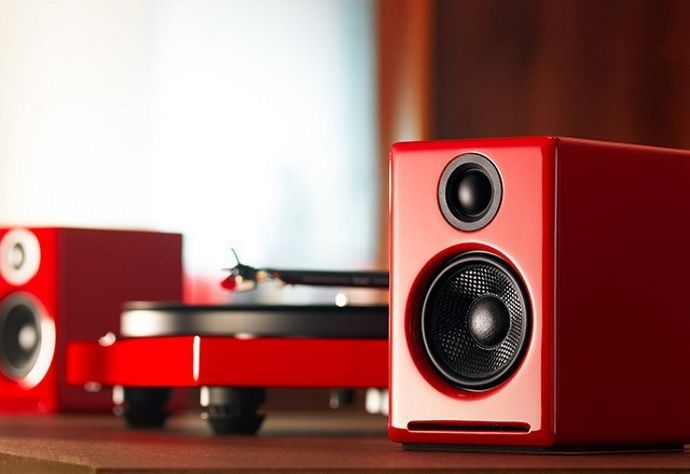 Audioengine has always had beautiful products. The stylish, clean A2 + wireless speaker design is available in three colors. Black, red and bright white. The 2.75-inch and 0.75-inch drivers paired with the perfectly crafted bass reflex port on the front look good and deliver impressively powerful sound with 60W max power. On the back of the left speaker are all the inputs and outputs. The volume dial, RCA input, and output, 3.5mm headphone jack, USB port, Bluetooth connect button, and right speaker outputs provide plenty of options for connecting to A2 + Wireless speakers.
Key Features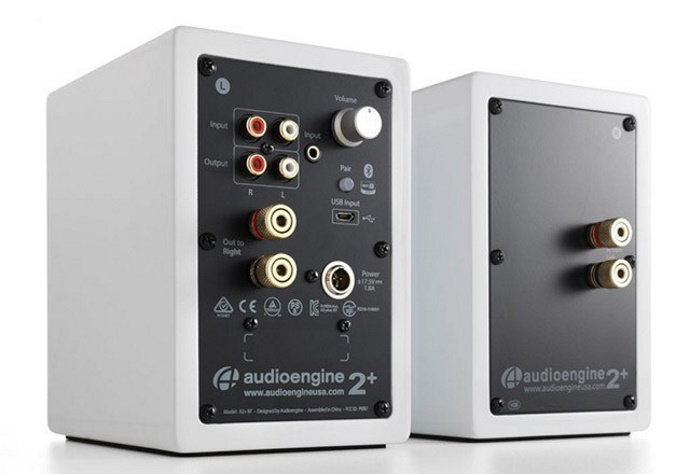 Bluetooth 5.0 and aptX are the main features that separate the wireless version of A2 + speakers from the older version. In addition to RCA inputs, USB ports and 3.5mm headphone inputs, the addition of Bluetooth technology makes A2 + wireless speakers as easy as possible to connect to almost any device.
Sound Test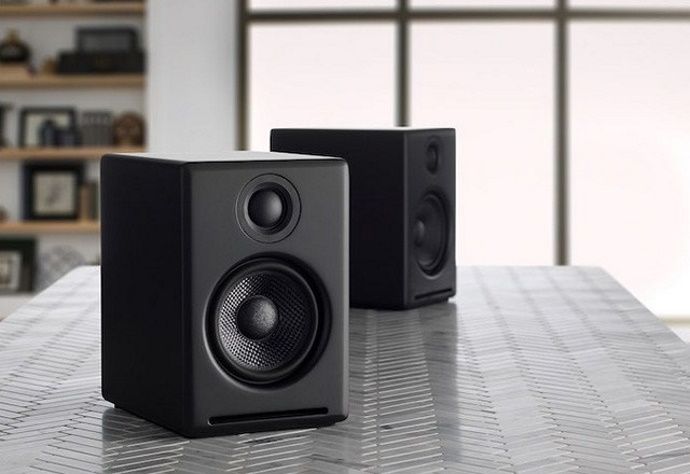 For their size, the A2 + wireless speakers deliver a really impressive sound. One thing that makes Audioengine stand out is the use of fully analog A / B class amplifiers. This is pretty unique for desktop speakers in this price range and this size and thus received praise as a great pair of speakers. Clear, warm sound is delivered through a 65 Hz to 22 kHz frequency response. A2 + wireless speakers handle the bass quite well given the small driver size, but if you want deeper sound you can always add the Audioengine S8 subwoofer and take the sound to new depths.
You can find a manual here: Audio Engine A2+ User Manual
Conclusion
If you're looking for a high-quality speaker pair for your desk or small room, A2 + Wireless are a great choice. Their impressively warm sound, combined with the multitude of inputs, guarantees that you will find a use for them even if you get bigger speakers at some point, and their beautiful design fits perfectly with the setting on any desk or in any small room. Of course, you can still get the cable version, without Bluetooth integration, for $ 299 here:
(Visited 438 times, 1 visits today)