The new Xtreme 2 sounds even better than before, lasts as long as ever and has learned some new tricks, like diving.
In its numerously "cylindrical" series of Bluetooth speakers, JBL has this time pursuing a revamp of one of the largest models. Xtreme got its second version, the much-anticipated name Xtreme 2. In the first edition, Xtreme surprised us with long battery life and rather loud bass, and the craftsmanship itself gave us confidence. Last summer, he "worked"  on several parties, usually paired with another Xtreme.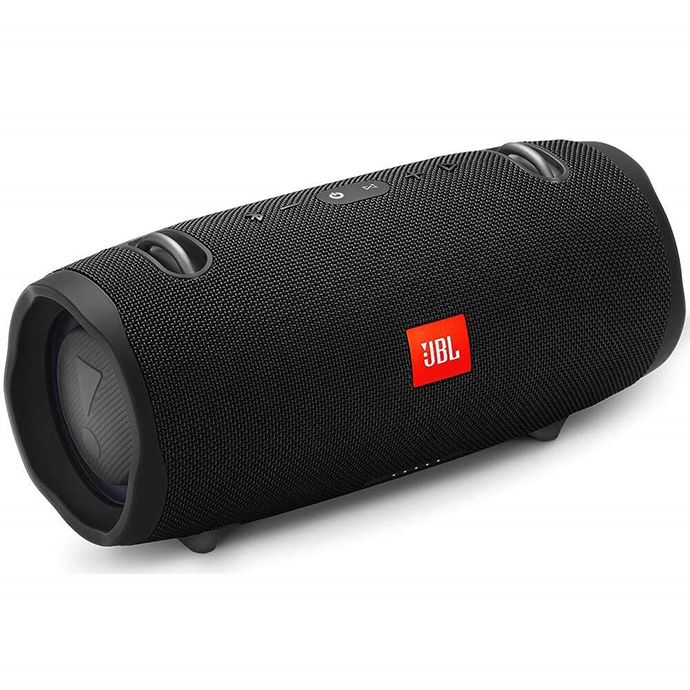 In the meantime, a huge (and rather expensive) Boombox has emerged, and smaller models such as Flip and Charge have undergone new modifications. According to them, we could guess what improvements Xtreme 2 should have – and we weren't fooled.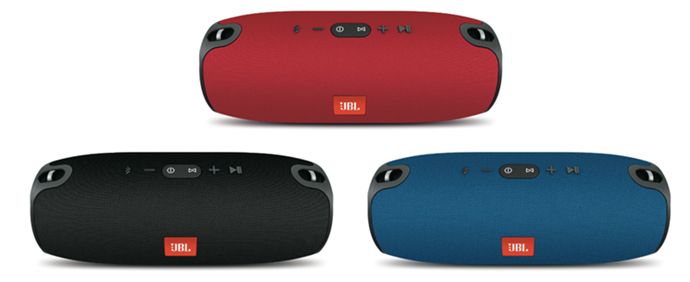 Three available colors, in more opaque shades than in smaller models
First View Of JBL Xtreme 2
The Xtreme 2 is a slightly larger speaker than its predecessor, but the specific shape is retained. The level of water resistance has been increased to IPX7, which means it should withstand full immersion in water, up to one-meter level and last up to half an hour.
The look is slightly altered, which is first noticed on the strap holders. The brackets are now made around the entire body of the speaker, which can be seen through semi-transparent plastic. The strap itself is wider than before and has metal rings. This is great news because on the old Xtreme one of the metal rings did not pass the 24/5/17 test, also known as: "24 hours with five seventeen-year-olds".
The drivers have been completely changed inside the speakers. The basses have been increased to 2.75 inches and the newer tweeters have been reduced, but with audible improvement in purity, especially in the midrange area. In addition, passive radiators for extra bass have been increased and highlighted in gray.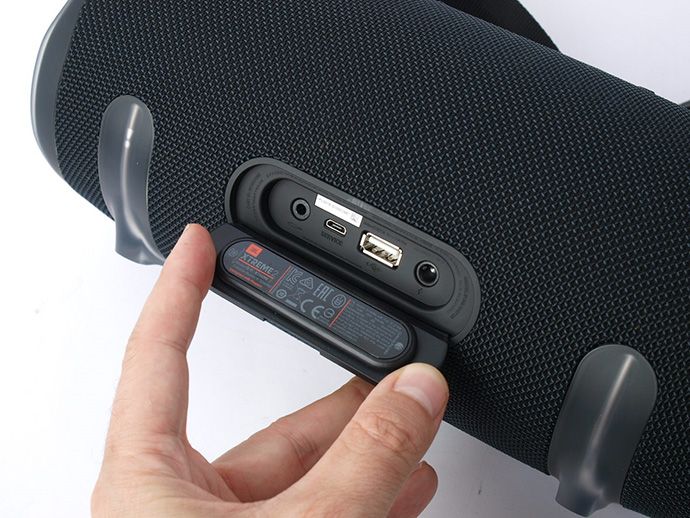 The rubberized cover protects the connection ports from water
JBL Xtreme 2 Connectivity
As with the previous model, the Xtreme 2 can be connected with a 3.5mm audio cable, but the main mode should be Bluetooth. Bluetooth 4.2 is built-in, bringing in slightly less latency than 4.1 Bluetooth version, but is still probably above 40ms, which is the maximum allowed for a device to declare as "low latency".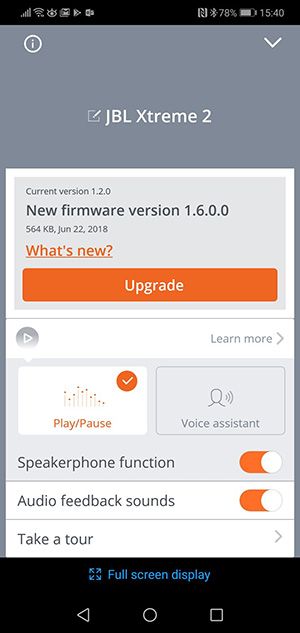 Of course, for a device like this, the JBL Connect app for iOS and Android is available, which allows you to set up stereo or party mode, upgrade firmware and manage speakerphone functions. As the world of audio keeps us confused with terminology, JBL is no exception. Specifically, the application and protocol by which the application and device function have the same name – Connect. But that protocol was upgraded about a year ago, so it got the suffix and is now called Connect +. It doesn't seem to matter, but the older protocol allowed only two speakers to be connected, and the new "plus" allowed a chain of up to 100 pieces. Older speakers, such as Flip 3 and the first Xtreme, are not compatible with Connect +.
JBL Xtreme 2 Technical Data
The device's autonomy remained at a very high 15 hours of a gig, thanks to a 10,000 mAh battery, of course, depending on the volume being listened to. A 19V full-size charger, such as a laptop, takes care of the charging, and the charging process takes 3.5 hours.
Aside from the sound itself, which by volume and quality will be quite sufficient for outdoor barbecues and pool parties for up to fifteen people, the Xtreme 2 also comes as a power bank, as it has a USB output that supplies 5V/2A power to connected devices, so it doesn't you have to fear that your cell phone battery will leak out in the middle of a party. Of course, you should remember to bring a charging cable.
JBL Xtreme 2 Specifications
General Specifications
Output power (W) 2 x 20
Music playing time (hrs) 15
Dimensions
Dimensions (in) 5.35 x 11.33 x 5.19
Dimensions (cm) 13.6 x 28.8 x 13.2
Weight (kgs) 2.39
Weight (lbs) 5.27
Control and Connection Specifications
Battery
Battery capacity (mAh) 10,000
Charging time (hrs) 3.5
Features
Waterproof: Yes
Powerbank: Yes
Voice Assistant integration: Yes
JBL Connect+: Yes
Speakerphone: Yes
Bluetooth: Yes
3.5 mm audio cable Input: Yes
Auto power off: Yes
You can find JBL Xtreme 2 manual here: JBL Xtreme 2 User Manual
And one trivia in the end: In order to emphasize the purpose of this speaker, which is primarily outdoor entertainment, in JBL they remembered a great thing – the strap height adjustment is also a beer bottle opener.
­√ Click Here To Read More Reviews √
(Visited 617 times, 1 visits today)