Pro-Ject Debut Carbon Review
Pro-Ject Debut Carbon Turntable Review: Get The Most From Your Music
Finding high-quality record players that plumb each groove on vinyl for the deepest, fullest sound possible for record player under 500$ was one unheard of. That is until one lets their favorite take a spin on the Pro-Ject Debut Carbon turntable. This turntable has been decked out with high-end specifications that are usually reserved for products toward the higher end of the financial spectrum. This has led to the turntable's testing way above those in its price range and a series of praise-laying reviews. The Pro-Ject – Debut Carbon turntable is in a league of its own, achieving a level of sound without breaking the bank.
Pro-Ject – Debut Carbon Specifications: What Makes It So Special
First, it is important to remember that when the Debut line was introduced to the world in the 1990s, when CDs threatened the existence of vinyl records and, with them, turntables, these products set a new standard for what music should sound like.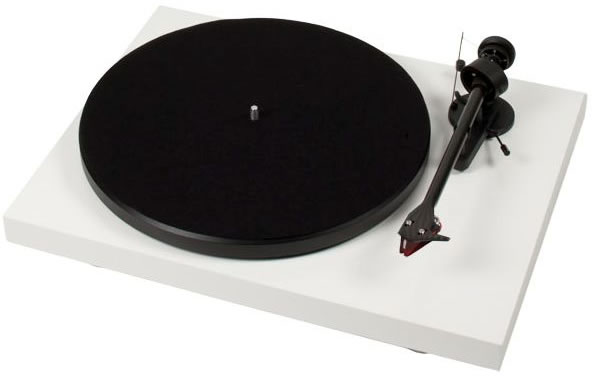 Here again, Debut has set a new standard, starting with its 8.6″ carbon tonearm. The carbon tube provides much-needed support to add to its stiffness, which in turn prevents undesired resonance.
This carbon tonearm, a feature usually reserved for more upscale models for cost reasons, works together with a heavier, larger platter in order provide smoother rotation, thus improving the sound, which is left unadulterated by a loud motor, thanks to the new belt drive design that allows the low noise AC motor. This synchronous motor employs TPE-damping and a new Sorbothane motor suspension, all of which is DC powered, resulting in minimal vibrations.
Also, by offering the Ortofon OM or 2M red magnetic cartridge options to cap off the revolutionary tonearm, this record player ensures a new standard in sound that from here on other record players will try to pass the Pro-Ject Debut Carbon test.
The fact that this turntable has a built-in phono preamplifier precludes the need to purchase one separately to get the EQ just right and the signal to the level that we in our modern age have grown accustomed to.
In addition to providing the best sound of all turntables under 500 $, the Pro-Ject Debut Carbon turntable comes in a minimalist, elegant design and is available in eight sleek colors: black, green, blue, red, white, gray, yellow, and pink, for whatever suits the owner's personality.
Pro-Ject Debut Carbon Setup
Compared with other turntables, setting up the Pro-Ject Debut Carbon is about as intuitive as it gets, making it easy for young vinyl enthusiasts to dive right into what can at times be a very niche and esoteric hobby. Adjusting between 33rpm and 45rpm is as simple as moving the belt from one reel to the other. Also, for users ease (and to avoid mucking up any components with greasy fingers), a small plastic tool is supplied to install the belt from the pulley to the central hub, on which the platter rests.
Next, comes the installation of the anti-skating weight, which serves as a counter-force to keep the force even throughout. It is a nylon thread that hooks over a lever behind the arm. This adds a weight suspension over the record player's body.
Pro-Ject – Debut Carbon Reviews: What Audiophiles Are Saying
To add authority to this review, it is important to take note of what other reviewers are saying about this record player. Across the boards, reviewers are in agreement that the Pro-Ject Debut Carbon is as good as record player under 500 $ get.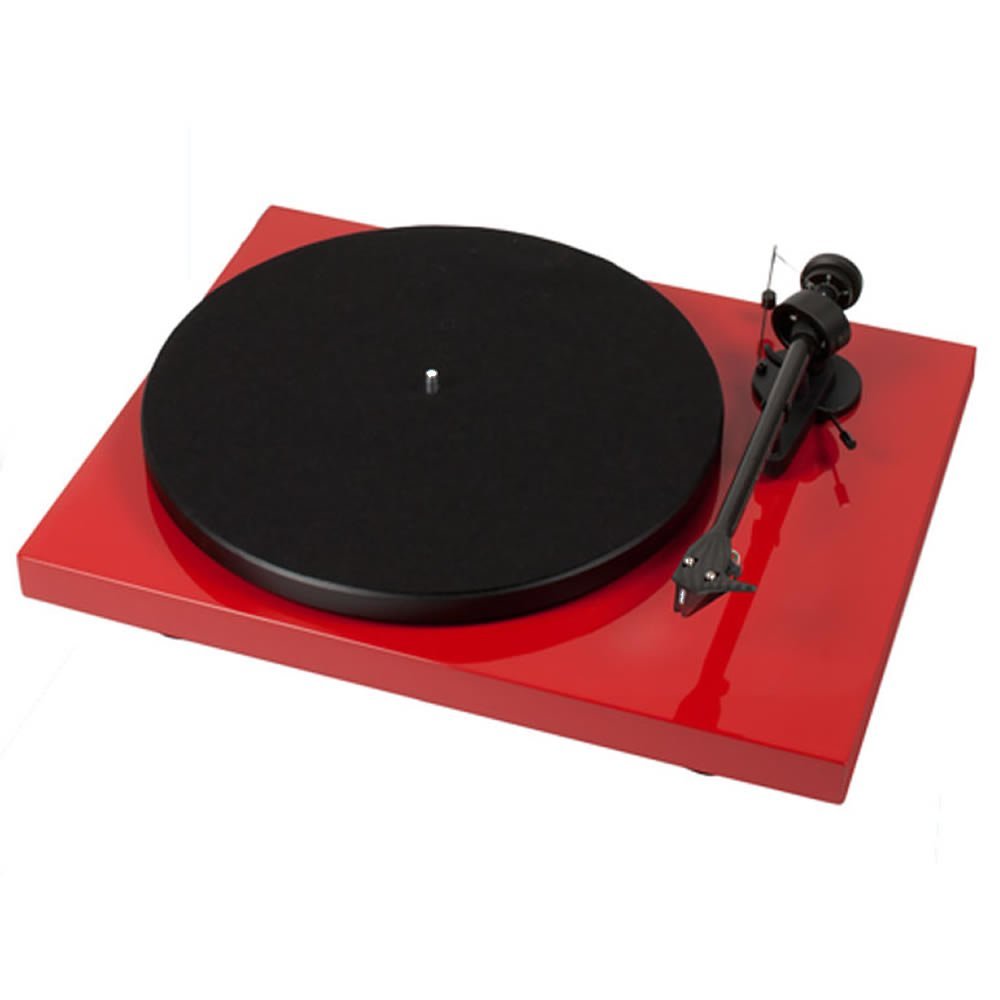 Ignoring the allure of its small price tag; however, one reviewer claims that "it's about as fool-proof as an analog device can get." Another reviewer is stunned by the sound quality, as it "bring[s] new life to music, the Pro-Ject DC sounds crisp and clear." It is universally viewed as a state-of-the-art piece of machinery praised for its ability to delve into the grooves vinyl to elicit an abounding, generous sound. So one fact everyone can conceive about this old machine is its capacity and quality of sound it produces at a reasonably pocket-friendly cost.
√Check Price And Availability Here√
It Can't Be Perfect, Can It?
Like anything in this world, no, the Pro-Ject – Debut Carbon is not perfect. However, its flaws are so small and not at all ubiquitous that one does not worry about rolling the dice on this turntable, especially given its reasonable price. Some people complain that have been leveled against the record player shipping issues. The main problem is that not all the necessary components will arrive in the packaging. This is not restricted to this record player but is, in fact, common among all products that require assembly, and because the Pro-Ject – Debut Carbon's setup is delicate to ensure the best possible sound, it's understandable that it needs to be packaged unassembled.
Another complaint that is a bit more serious, though, again, that is not inherent in all products, is that some parts may gradually wear down after repeated use. Such components include the interconnects, mat, clamp, and, even more seriously, some of the internal wiring. While this may be cause for concern, there have been scant reports of such wear and tear occurring right after purchase. If anything, it is suspect that consumers of the product simply play it too much, as they cannot get enough of it.
So It Is Worth The Money?
Resoundingly, yes. Although 400 $ is nothing to scoff at and can, in fact, shock newcomers away from the addictive pleasures of listening to quality vinyl, for those who understand the allure of unleashing the potential of a favorite album through the sound speakers and ideal turntable, finding that perfect turntable under 500 $ is the ultimate gift.
Here is a manual for Pro-Ject Debut Carbon Turntable: Pro-Ject Debut Carbon User Manual Download
The Pro-Ject – Debut Carbon is a feat of engineering that has forced its competitors to rethink their strategies seriously. No longer can upscale record-player manufacturers overcharge for being the only one to have the steadiness provided by a carbon tonearm. What the Debut line has accomplished with his product is something that was never thought possible: to bring to unleash the full potential of each and every vinyl at a reasonable cost.
Video review is here also:
(Visited 531 times, 1 visits today)